GTA SA Tommy Vercetti Character Skin
Tommy Vercetti, Vice City legend, handsome guy, can't swim. And now to San Andreas! With his fancy clothes and muscle!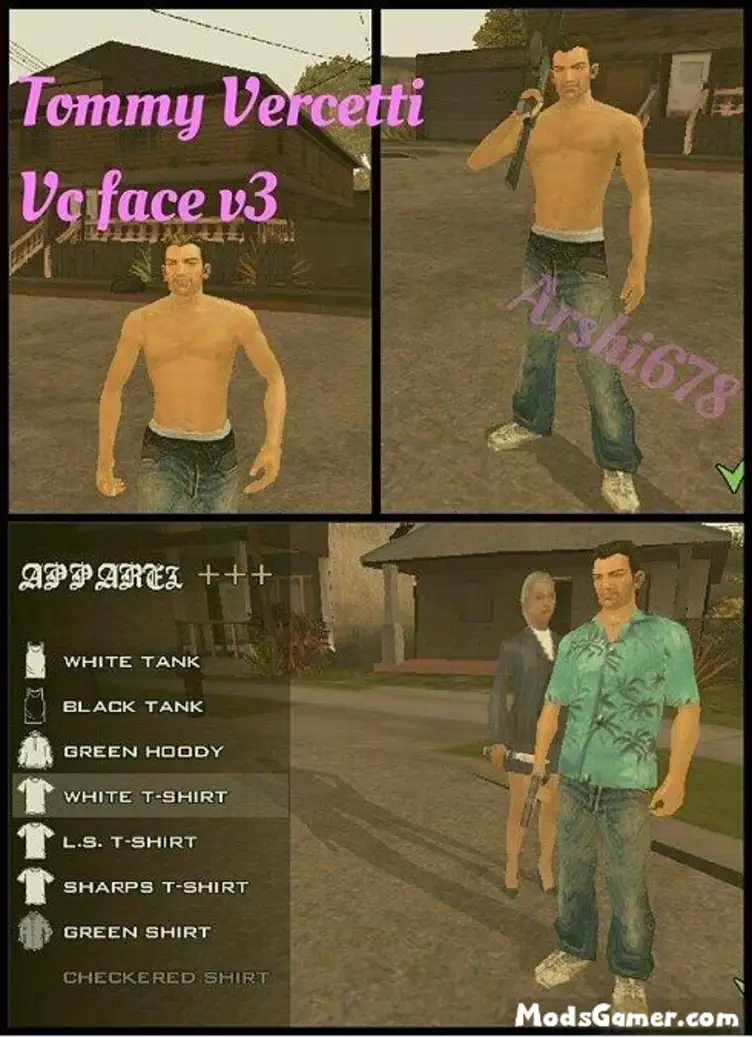 Tommy Vilchetti was born in Liberty City and originally planned to follow in his father's footsteps and go into business with his father, but accidentally joined the Forelli family and became a gangster. Then Sonny Forelli, the godfather of the Forelli family, set a trap for Tommy, who survived and killed 11 of the men sent to kill him. He was jailed for this incident.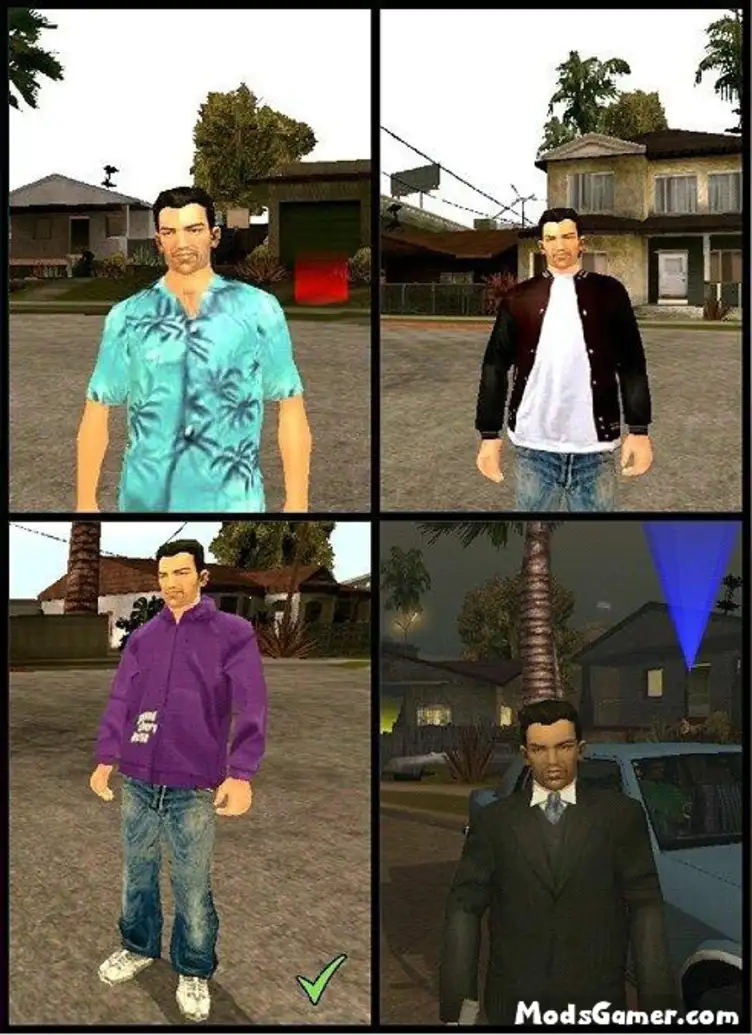 With Sunny's help, Tommy is released from prison. Tommy travels to Vice City and takes part in a drug deal. However, the deal was ambushed and Tommy survived. In order to find out who is behind the ambush, Tommy begins a series of investigations, and the story begins...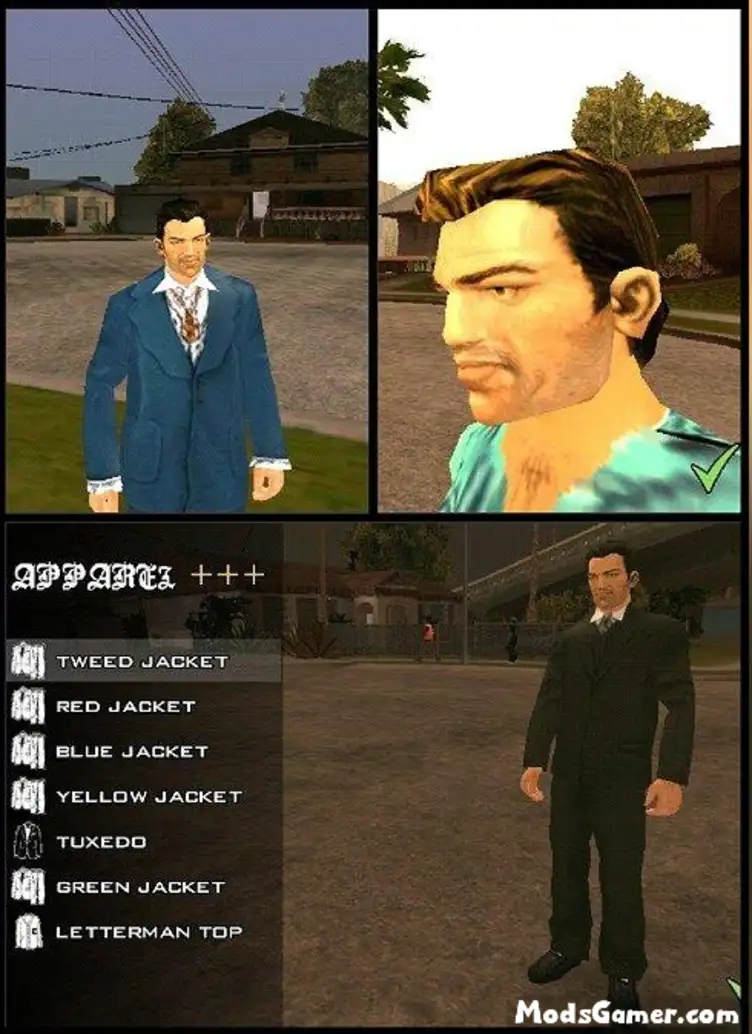 Now, you can play Tommy in San Andreas, and you can change his costumes. Including the iconic Hawaiian shirt!