GTA SA Northrop Grumman EA-6B Prowler Mod
Fly the U.S. Navy's powerful electronic warfare fighter, disrupt your enemies with electromagnetic suppression, and dominate the skies!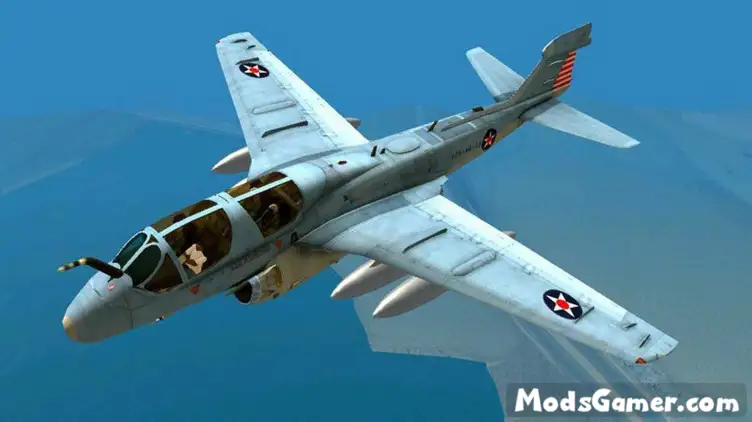 The Northrop Grumman (formerly Grumman) EA-6B Prowler is a twin-engine, four-seat, mid-wing electronic-warfare aircraft derived from the A-6 Intruder airframe. The EA-6A was the initial electronic warfare version of the A-6 used by the United States Marine Corps and United States Navy. Development on the more advanced EA-6B began in 1966. An EA-6B aircrew consisted of one pilot and three Electronic Countermeasures Officers, though it was not uncommon for only two ECMOs to be used on missions. It was capable of carrying and firing anti-radiation missiles (ARMs), such as the AGM-88 HARM.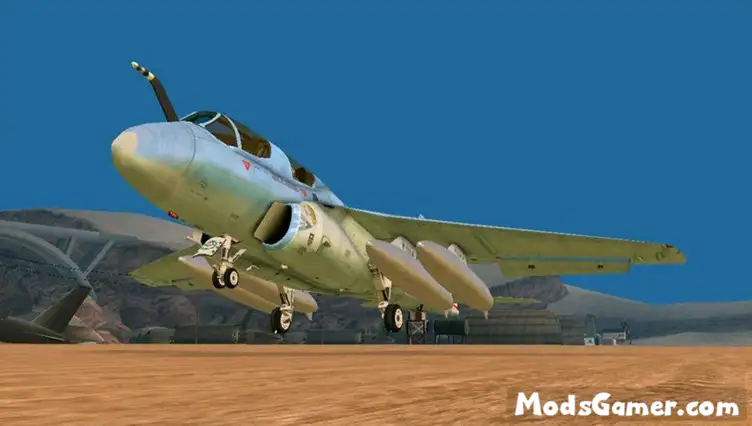 The Mod allows players to fly this powerful plane, and the best part is that, as in the real thing, you'll have three Electronic Countermeasures Officers with you. At the same time, the aircraft itself is quite finely modelled and textured.