Grand Theft Auto: San Andreas Kasumi from Dead or Alive Mod
Hey CJ, I saw a damn good Japanese chick on the street yesterday. She is so hot! You said that chick was you? ! What!
Damn, CJ, you new look is good, look at that skin and hot pants.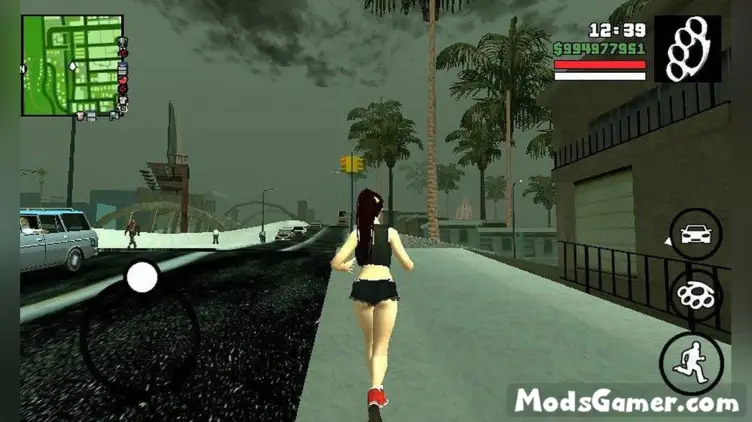 You move like a real lady, too, and you can even hold your weapon steady like you used to!
Mod Features:
- Full skeletal animation.
- HD quality textures
- The correct position of the weapon in the hands