GTA SA General Dynamics F-16 "Fighting Falcon"
The F-16 Fighting Falcon is a compact, multi-role fighter aircraft. It is highly maneuverable and has proven itself in air-to-air combat and air-to-surface attack. Fly it to rule the sky of San Andreas!
The General Dynamics F-16 Fighting Falcon is an American single-engine supersonic multirole fighter aircraft originally developed by General Dynamics for the United States Air Force (USAF). Designed as an air superiority day fighter, it evolved into a successful all-weather multirole aircraft. Over 4,600 aircraft have been built since production was approved in 1976. Although no longer being purchased by the U.S. Air Force, improved versions are being built for export customers.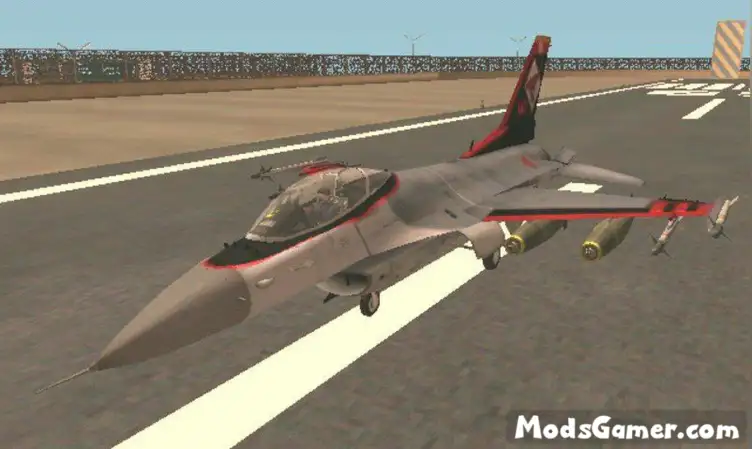 The Fighting Falcon's key features include a frameless bubble canopy for good visibility, side-mounted control stick to ease control while maneuvering, an ejection seat reclined 30 degrees from vertical to reduce the effect of g-forces on the pilot, and the first use of a relaxed static stability/fly-by-wire flight control system that helps to make it an agile aircraft. The F-16 has an internal M61 Vulcan cannon and 11 hardpoints.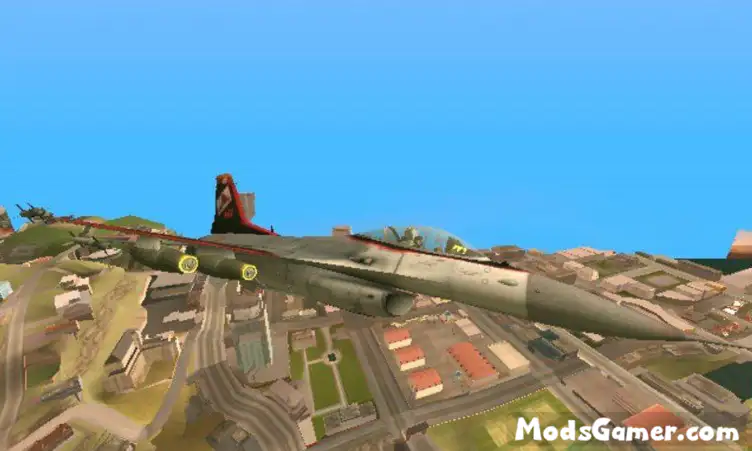 In the game, players can fly this legendary fighter with a glorious history. Experience the F-16's a frameless bubble canopy for good visibility, its maneuverability and combat radius.