Minecraft PE SpongeBob Characters Mod
The SpongeBob mod adds several characters from SpongeBob episodes to Minecraft, including the friendly SpongeBob and his friends, and a hostile BOSS: Toybob
Spongebob is a sea sponge who likes to cook crabburgers, fish for jellyfish and play with his friends. In the mod he is friendly and often spawn with his pet gary on a leash.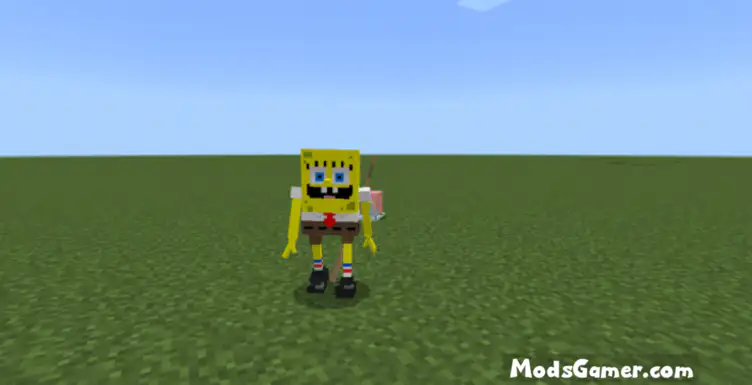 Patrick star is a sloth who likes to eat krabby patties and fish with Spongebob, he is Spongebob's best friend.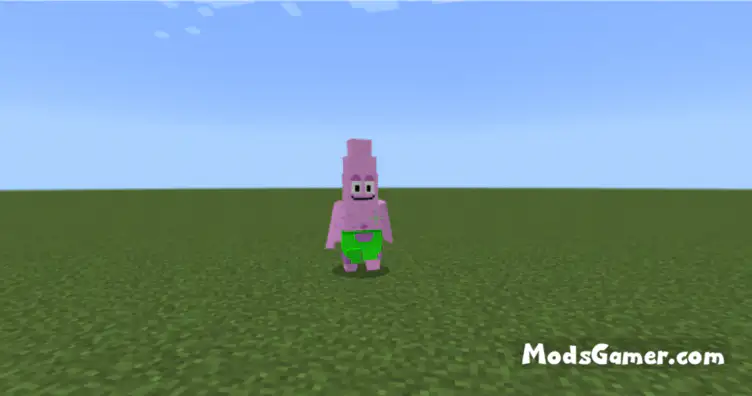 Squidward is Spongebob's grumpy neighbor who according to him hates his neighbors but has been seen worried about them. In the mod he is friendly and he will fights monsters.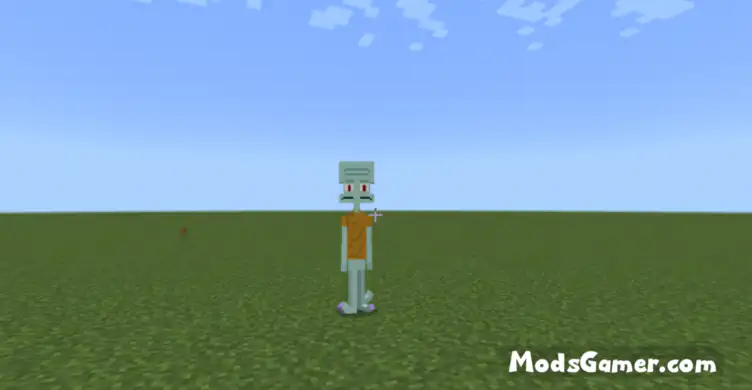 There are other major characters in the mod, including Mr. crabs, Karen, and Plankton, they are all friendly to player.
In addition to the player-friendly characters, the mod also adds a hostile BOSS: Toybob
ToyBob is a robot lookalike of SpongeBob SquarePants, created by Sheldon J. Plankton. He appears as the secondary antagonist of the episode "It's a SpongeBob Christmas!"
In this mod, it has the ability to attack from a distance by shooting fireballs at a specific distance.