Minecraft PE SCP collaboration Mod
The SCP: Collaboration mod is a Minecraft mod based on SCP that adds a number of SCP-related items to the Minecraft world, including SCP entities, enemies, buildings, weapons, armor, and bosses.
SCP Entities
The Mod adds over 40 SCP entities, some of which are naturally generated in the world, and others that can be found in facilities in the world. You can also get SCP spawn eggs from mining SCP Essence Ore to get SCP Essence, which you can trade for SCP Spawn Eggs by using the Serpent's Hand Anomalous Generator (SHAG)
Structures
The Mod also adds some random structures to the world. You need to have experimental gameplay turned on to make this feature work.
There are a variety of different structures, and each structure tells a story with various loot and even SCP entities!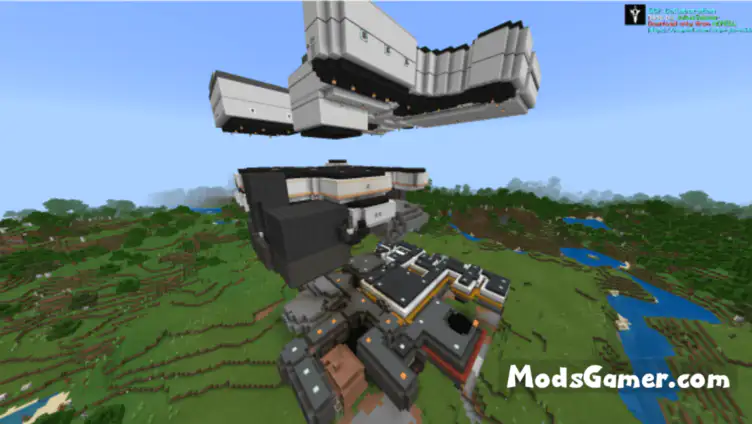 In addition to the abandoned Foundation sites, there are other facilities of organizations opposed to the Foundation, such as the chaos insurgency facility, which is guarded by Chaos insurgents. And then there are the abandoned versions.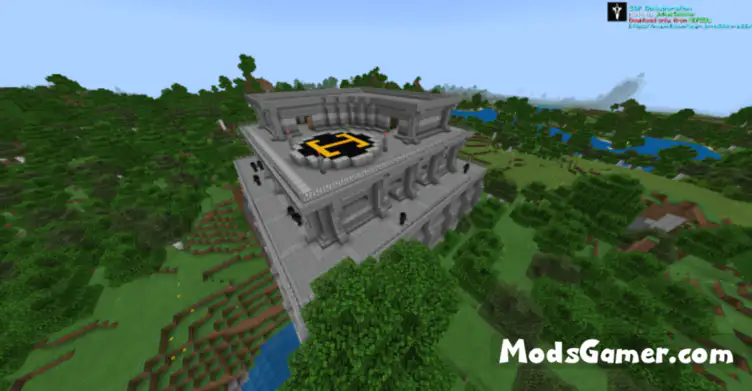 Plus, we certainly won't forget the GOC, they also have facilities in the world with all sorts of cool loot, but watch out for their Mechs and jets!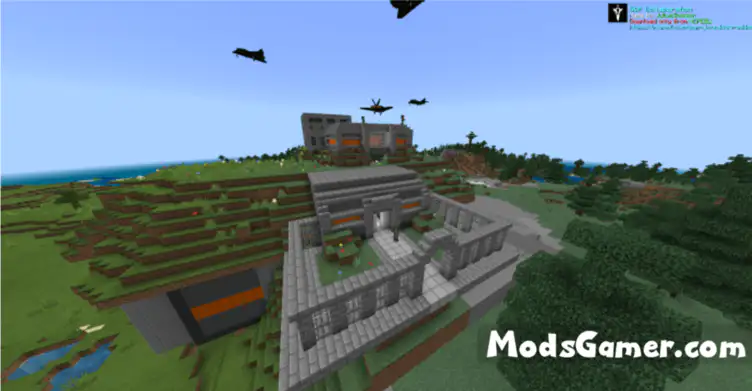 Weapons
The Mod also adds a variety of weapons with full 3D models, Plasma Pistol, Plasma Cannon, Flamethrower, XM-25, AWM, P-90, Shotgun, RPG, AK-47, Negev, Mine Deployer. You can get these weapons by defeating GOC soldiers, searching various structures, and trading with scientists.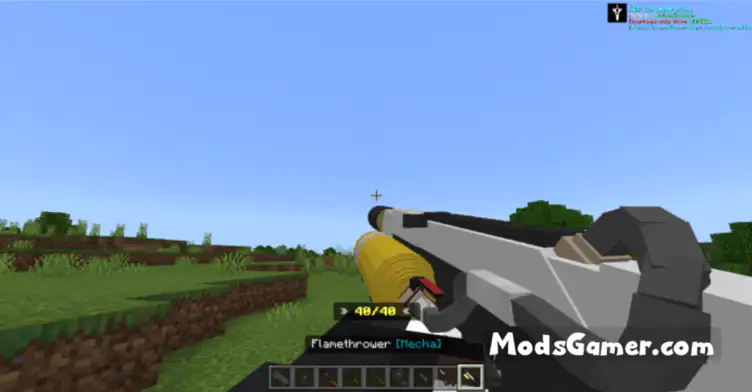 In addition to these regular weapons, the mod also adds some more special weapons, Crucible, Chaos Staff & Chaos Shield, MechaManiac & BFG9000. Other non-3D swords include Broom, Gate Guardian's Sword, Ancient Sword and Dagger. They can only be obtained by defeating the boss.
Armour / Morphs
The Mod also added armor for MTF and GOC soldiers. In addition to these armor, there are various SCP-morphs that allow you to take on the appearance of SCP, including SCP-096-JS, SCP-049-JS, SCP-173-JS, SCP-106, and SCP-939.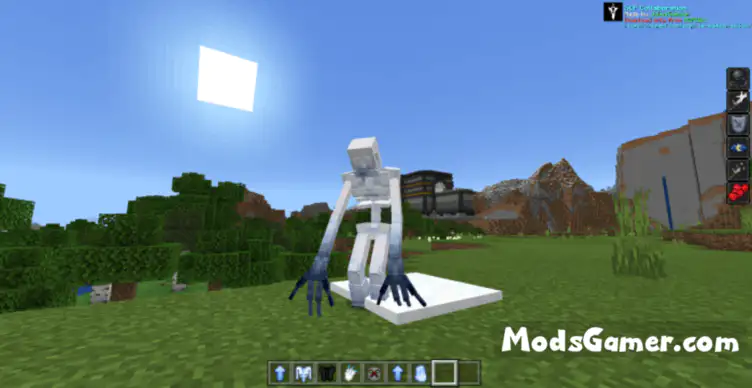 Added some furniture in the SCP facility in the mod. You can use the destroyer tool to destroy them, or the builder tool to cycle between keycard door levels. Including Tesla Gate, Gate A/B Sign, SCP-173-JS/SCP-106 Cage, Heavy/Light Containment Doors, Heavy/Light Containment Keycard Doors, Blast Door, HID Turret (from Bendy), Missile Launcher, Camera, Facility Lockdown Terminal, Computer, Chair.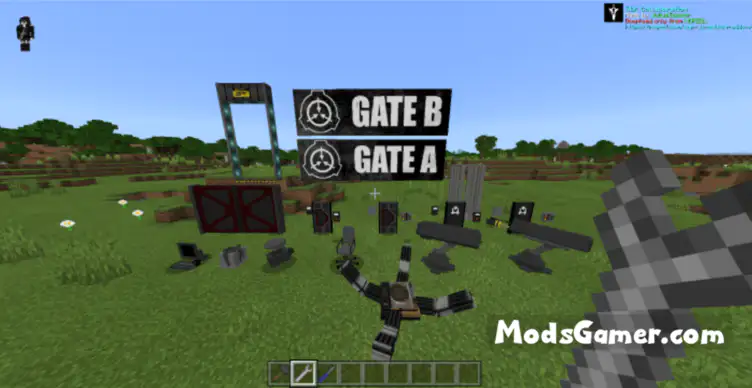 BOSS
Various bosses are also added to the Mod, challenging them for special weapons. There are the following bosses:SCP-4335, G.O.C, Chaos Leader, Corrupted Broken God, Serpent's Hand Boss, Scarlet King.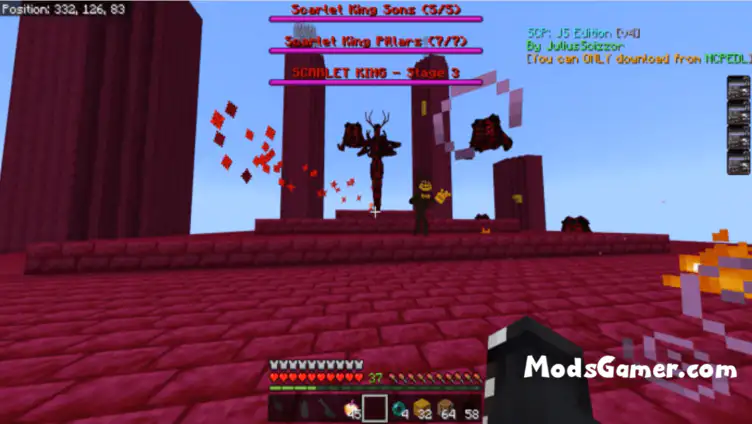 There are other interesting things to explore in mods, especially SCPs! Download the Mod and try it for yourself!
Mod's Video