Minecraft PE Philippine Army Mod
Guns, armor, uniforms, and other essentials that will aid you are here! This Mod is centered around the Armed Forces of the Philippines. The items in the pack include eight detailed 3d guns, two uniforms, and a flag post that represents the Philippines.
Philippine Army (PA) is the main, oldest and largest branch of the Armed Forces of the Philippines (AFP), responsible for ground warfare and as of 2021 had an estimated strength of 101,000 soldiers backed by 100,000 ready reserves. The service branch was established on December 21, 1935, as the Philippine Commonwealth Army. The Commanding General of the Philippine Army is its professional and overall head. Its main headquarters (Headquarters Philippine Army or HPA) is located at Fort Andres Bonifacio, Taguig City.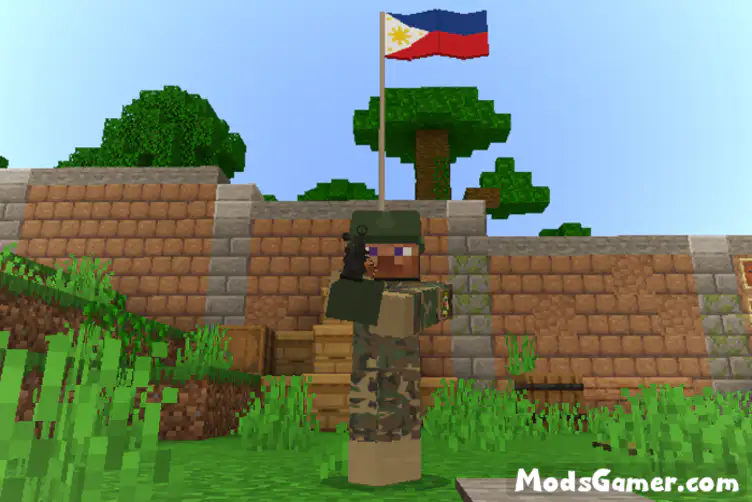 This warpack is centered around the Armed Forces of the Philippines. The guns in this pack are based with realism in mind, with the sounds, animations, and models. The gear and weapons in this pack are accurate to the gear used by the real life AFP. Some of the firearms are old, like the M3 grease gun and m1911, some are upgraded older firearms like the MSSR, and some are newer modern firearms like the R4a3 carbine.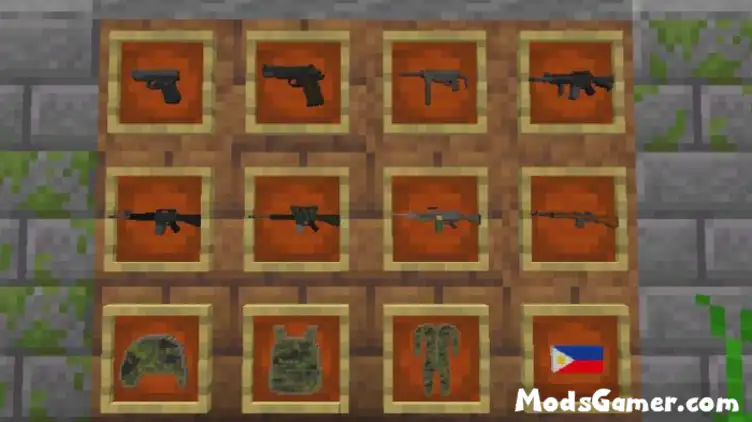 Unlike most 3d gun packs, this one works very well in multiplayer, includes crafting recipes, does not suffer extreme lag spikes with frequent crashes, and changing player skin is attainable, and wont overload your device with lag.
Crafting Recipes for Philippine Army Mod