The Hulk is a pretty interesting and complicated Hero. He is portrayed as a strong and unstoppable force but also has flaw. Now, you can meet Hulk and other characters who related to him, or become them! This Mod brings you Hulk and other Gamma Mutates hero and villain to your Minecraft. From Hulk, Red Hulk, She-Hulk, Abomination, Titania, to supporting characters like Daredevil, Frog Man etc.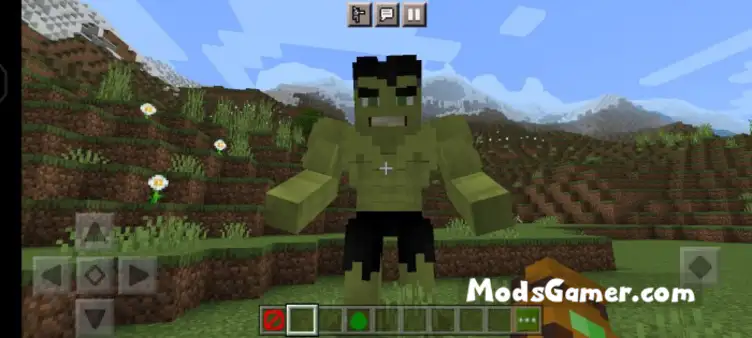 Hulk: Dr. Bruce Banner had a quiet life until he saved the life of teenager Rick Jones from a gamma bomb explosion. After the accident, the mild-mannered scientist transforms into a powerful creature called the Hulk whenever he gets angry.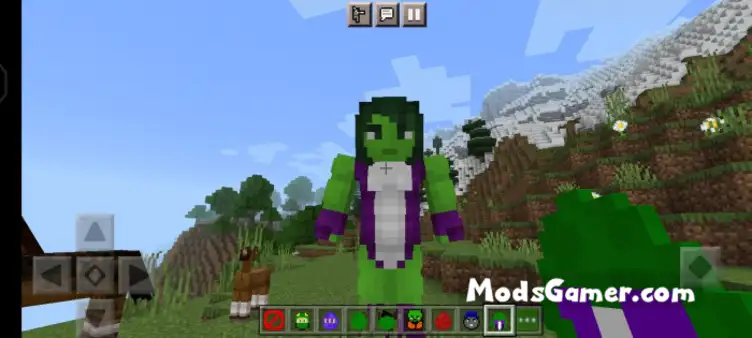 She-Hulk: Jennifer Walters is a brilliant lawyer and Bruce Banner's cousin. After being shot and severely wounded by a criminal, she is saved by a blood transfusion from Bruce, whose gamma-ray blood mutated Jennifer into a she-Hulk.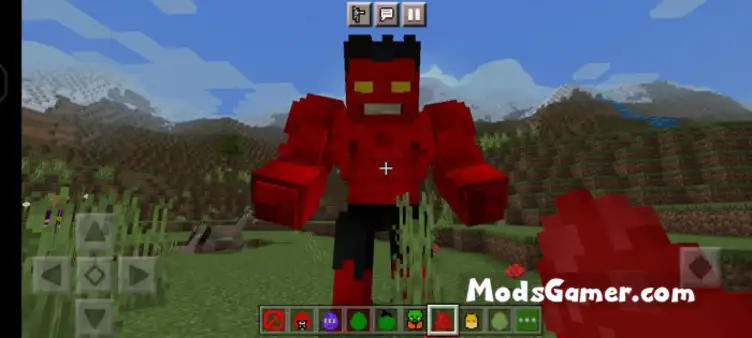 Red Hulk: Ross is a United States military officer, the father of Betty Ross (Red She-Hulk), the father-in-law of Bruce Banner, and the director of the Gamma bomb project that turned Banner into the Hulk. After the Hulk's creation, Rose's obsession with the creature grows, and after learning that Banner and Hulk are the same person, Rose also hunts Banner. In 2008, Ross transformed into the Red Hulk to better fight his Nemesis.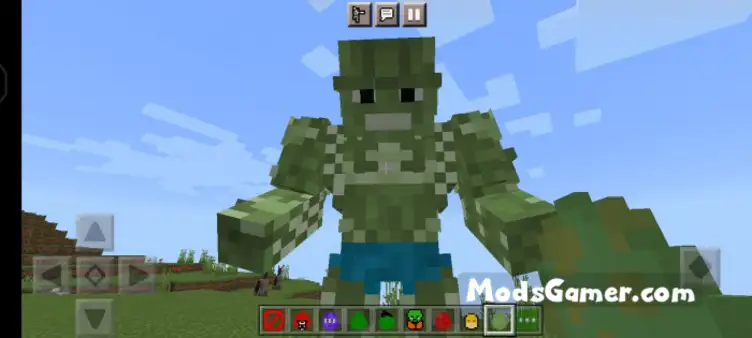 Abomination: Emil Blonsky is a former special-ops commander of the British Royal Marines who was seconded to SOCOM. In his efforts to apprehend Hulk, Bronsky is recruited by Ross and injected with a variant of the Super Soldier serum. After losing a battle to the Hulk, Bronsky infuses himself with Banner's gamma-radiating blood, turning him into Abomination, a a Hulk-sized monster.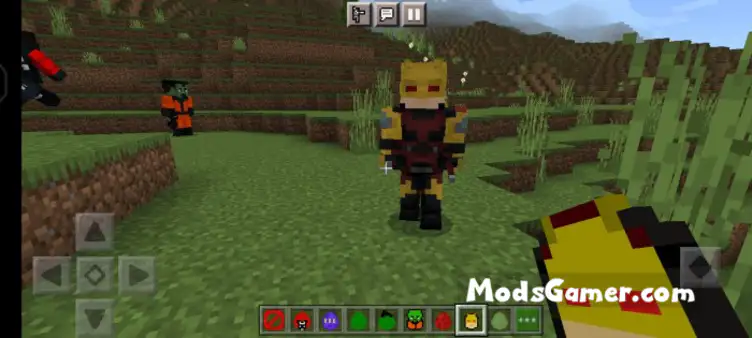 Daredevil: Daredevil's alias is Matt Murdock, a blind lawyer. His origins stem from a childhood car accident that gave him special powers. Matt Murdock grew up in the working class Irish-American neighborhood of Hell's Kitchen in New York City, a tough and crime-ridden neighborhood. After he pushed a man out of the way of an oncoming truck, radioactive material falling from the out-of-control truck blinded him. Although he can no longer see, exposure to radioactive material has put his remaining senses beyond normal human abilities and given him the "sense of radar".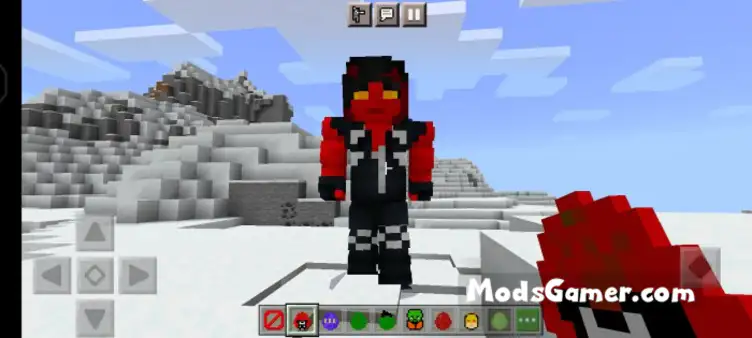 Elizabeth "Betty" Ross, also known as Red She-Hulk, is a new Marvel villain and an enemy of She-Hulk - She is the "evil" version of She-Hulk, just like Red Hulk is the "evil" version of Hulk, but is the same as Red Hulk, Her powers are different from She-Hulk in many ways, and she has striking red skin instead of the traditional Gamma mutant green skin.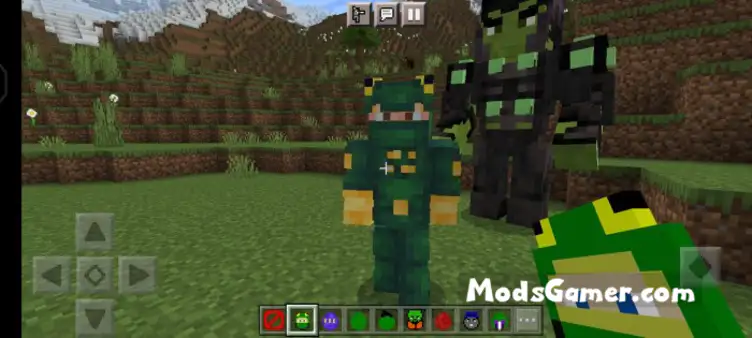 The Mod also adds other supporting characters, such as villains The Leader, Titania, Grey Hulk, and heroes Amadeus Cho, Frog Man, waiting for you to meet them in the game.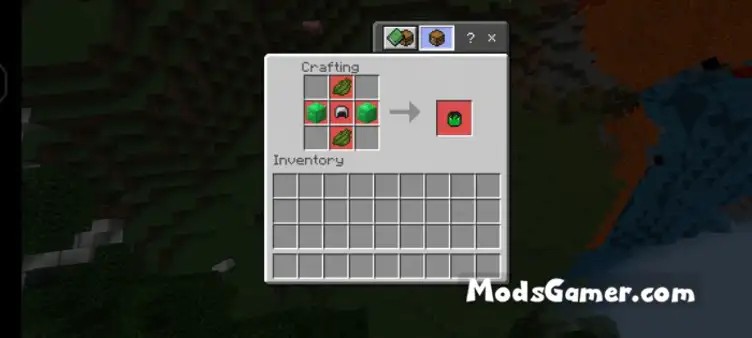 This mod also allows you to transform into these characters, giving you their powers. You can synthesize to obtain morphing objects, as well as armor of Daredevil and Frog Man.