What is new in Melon Playground 18.0?
My friends, Melon Playground 18.0 is finally online! This time there is a new fun item, and more importantly, a new feature that will change your gaming experience!
Firework in Melon Playground 18.0
The fireworks that won the vote in the previous version were naturally added to version 18.0! This new object is much more than a simple decoration or background. This nifty gadget will go on a rampage like a rocket when lit and will explode! Imagine Tom and Jerry! Tying your melon to a firework and sending him up into the sky!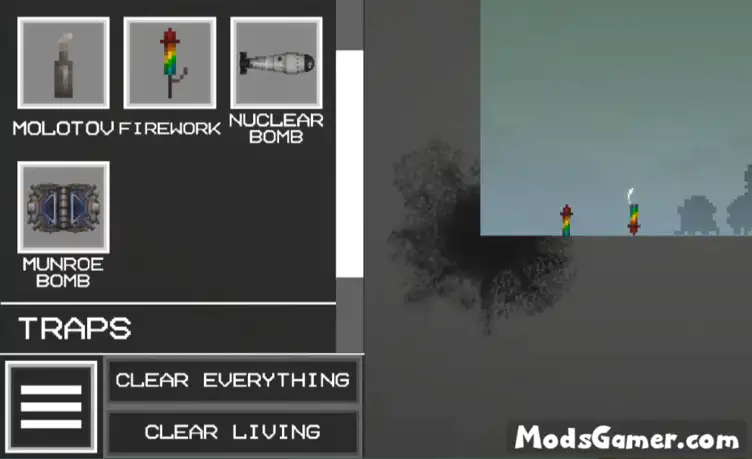 Workshop in Melon Playground 18.0
The most important update in version 18.0 is the addition of a new Workshop interface to the game! In the Workshop you can download Mods and Saves! Since this is a built-in feature, it means that you just need to click download to use the new mod directly! However, this feature is not perfect at present. You can only see a fixed number of Mods and Saves in the Workshop, and a new content will be refreshed after a period of time, so you will neither see nor download the previous content.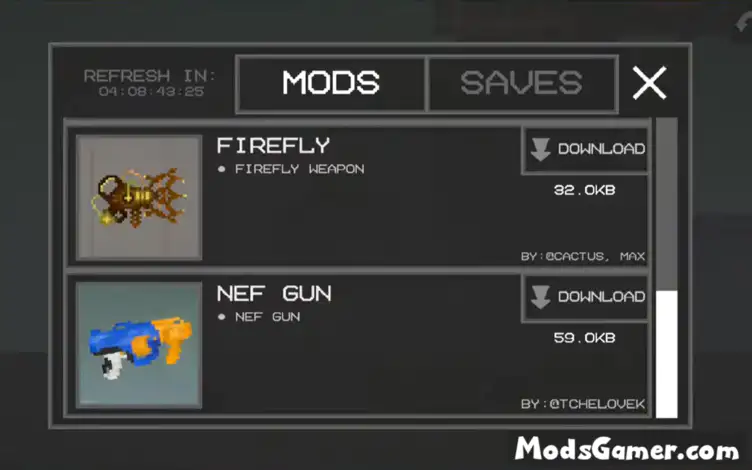 But hey! Why not come to modsgamer.com to download more mods! There is also a huge amount of mod content here, and it is completely free!
How to get Melon Playground 18.0
By the time the article is published. Melon Playground 18.0 is only available in select regions, such as Russia, and only for Android. But don't worry, as with the previous release of version 17.0, we just need to be patient for a while, and soon players around the world will be able to experience version 18.0!