COMMANDS IN MELON SANDBOX PLAYGROUND 19.0 - CONCEPT
Commands appear in many games, especially in sandbox games. In Minecraft, for example, players can type specific commands in a dialog box to switch the game's mode, time, and other features. In the Elder Scrolls series, players types commands to modify their character's appearance and, most importantly, to fix bugs (sigh). Therefore, commands are very important in games. However, for now Melon Sandbox Playground doesn't have commands. In this concept, we can see what will it looks like if Melon Sandbox Playground has commands.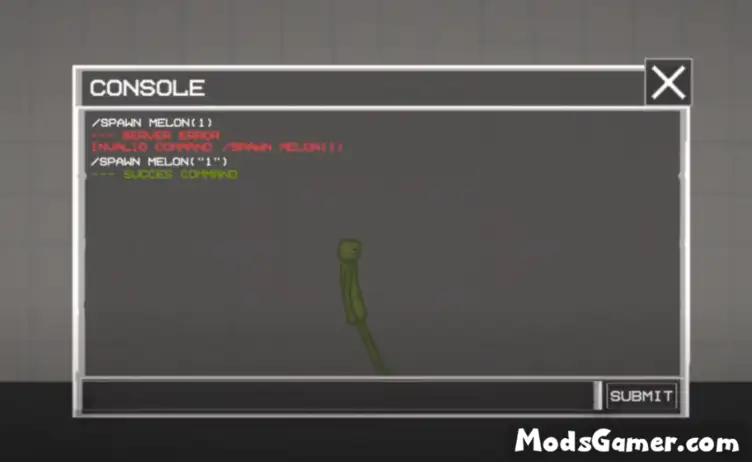 As you can see in the video, when you type "spawn melon("1")", a melon is generated in the game. Commands are not complicated to use, so they can be very useful to players. For example, when a player wants a specific item but spends a long time looking for it in a list, they can use Commands to get it quickly.