Bus Simulator Indonesia KAZ-5350 General Utility Truck Mod
The KamAZ-5350, also known as "Mustang" is a six-wheel drive truck produced by Kamaz in Naberezhnye Chelny. The vehicle has been in production since 2003 and is also designed for military applications. With the KamAZ-53501, there is a version with a slightly lower payload.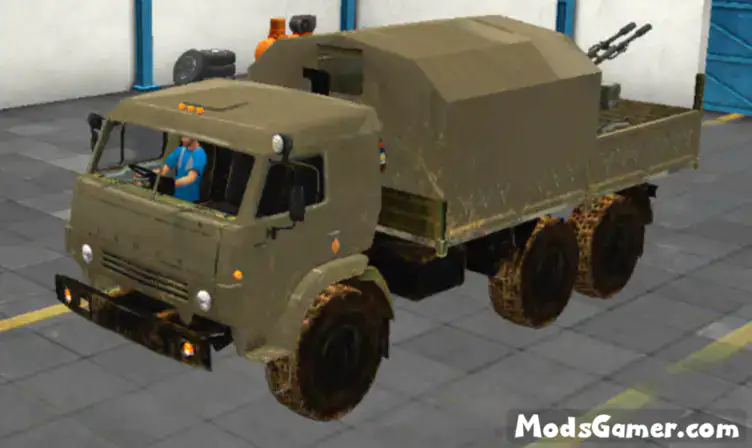 The KamAZ-5350-379 was used by Russian forces in an armoured personnel carrier role n Syria. One of the variants used was fitted with the MM-501 modular armoured compartment for passagers with eight firing ports and two roof hatches. Various KamAZ 5350 variants have been used in the Russian invasion of Ukraine.
A ZU-23-2 anti-aircraft mount was installed on the truck's bucket.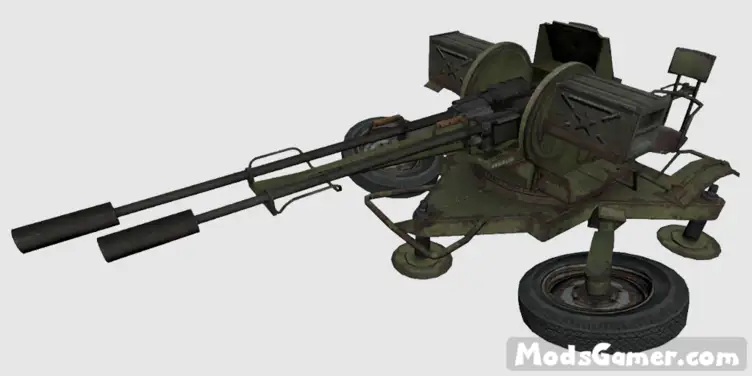 The ZU-23-2, also known as ZU-23, is a Soviet towed 23×152 mm anti-aircraft twin-barreled autocannon. ZU stands for Zenitnaya Ustanovka (Russian: Зенитная Установка) – anti-aircraft mount.