This Minecraft texture pack adds a ton of fun colors for the game's parrots, including amethyst, dark green, dark grey, peach, and teal, each with versions with additional colors or patterns. If you like having pets in your games, this pack will definitely make your games more fun.
The following are the introductions and game screenshots of all parrots
1.Common parrot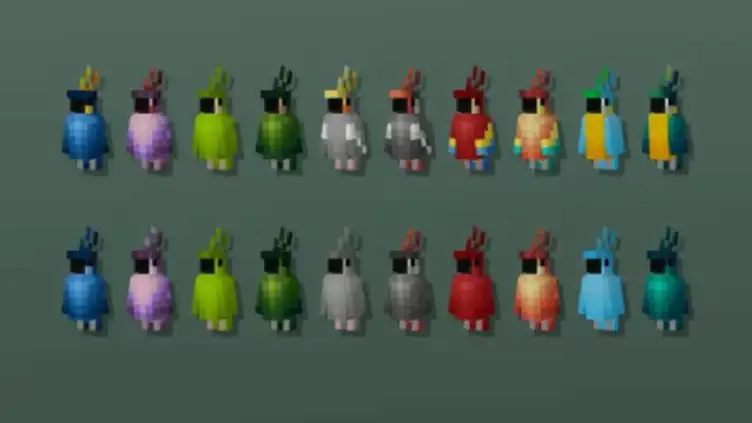 Retextured vanilla variants with newly added variants that are obtainable using nametags.
Nametags:
Blue Parrot 2

Blue Parrot 3

Green Parrot 2

Green Parrot 3

Green Parrot 4

Grey Parrot 2

Grey Parrot 3

Grey Parrot 4

Red Blue Parrot 2

Red Blue Parrot 3

Red Blue Parrot 4

Yellow Blue Parrot 2

Yellow Blue Parrot 3

Yellow Blue Parrot 4
2.Special parrot

Nametags:
Ender Parrot

Glowy

Skeletal Parrot

Zombified Parrot

Ender Dragon

Takis

Pufferfish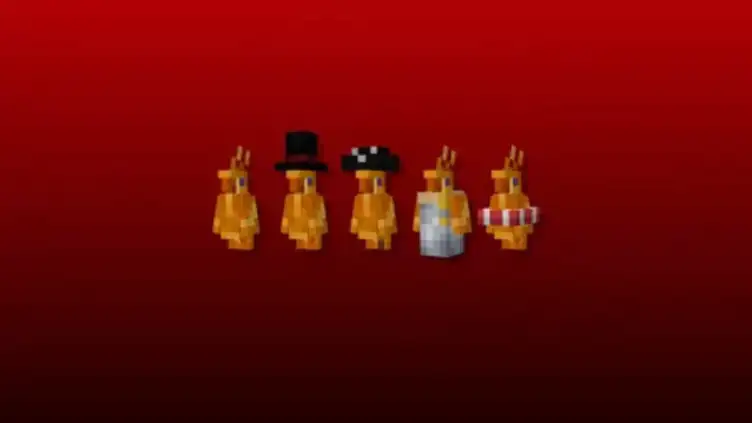 Nametags:
Golden Parrot

Golden Mr. Seedyton

Golden Polly

Golden Birdrito

Golden Floatie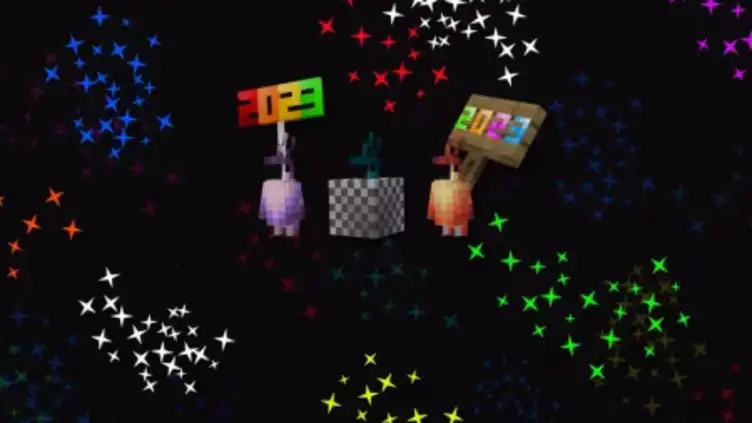 Nametags:
3.Clothing style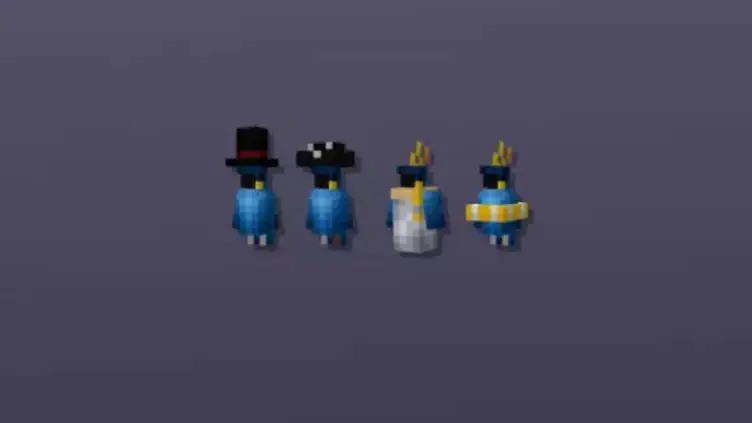 can be used in vanilla parrots (the color of the parrot will not be affected.
Nametags
Mr. Seedyton

Polly

Birdrito

Floatie 1

Floatie 2
4.Other birds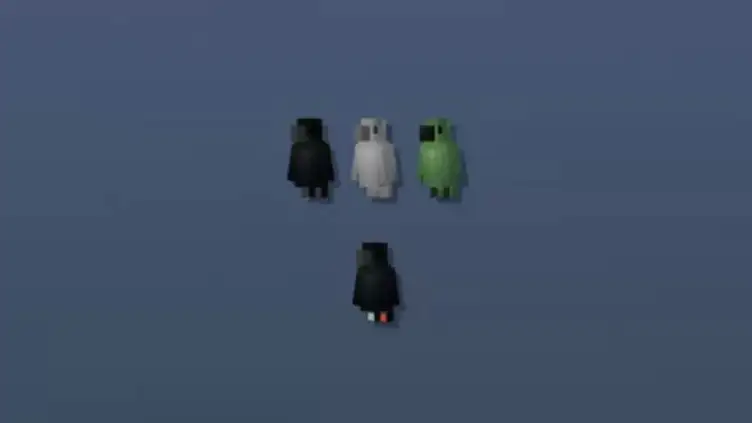 Nametags:
Crow

Skeletal Crow

Zombified Crow

Canuck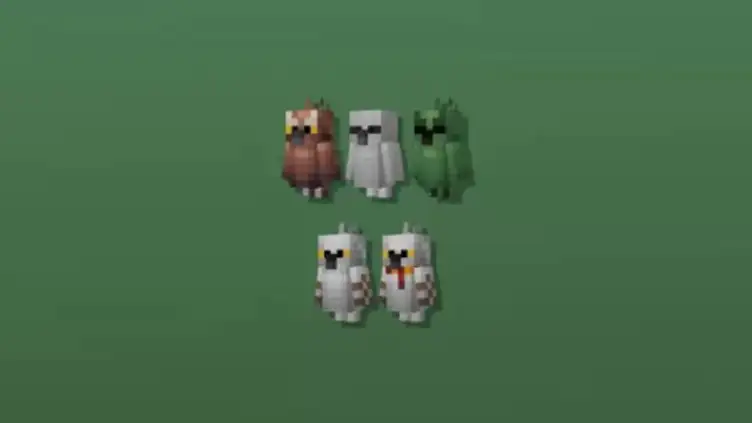 Nametags:
Owl

Skeletal Owl

Zombified Owl

Hedwig

Hedwig 2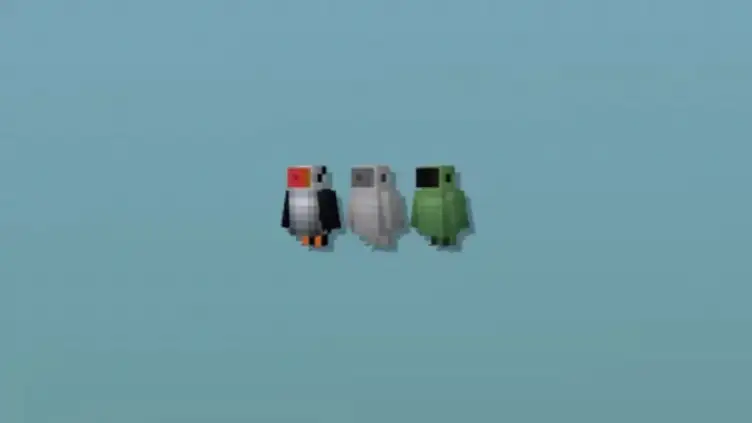 Nametags:
Puffin

Skeletal Puffin

Zombified Puffin
In Game: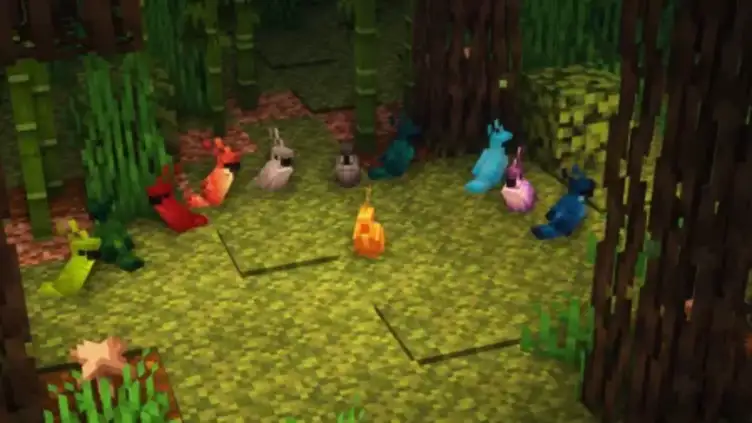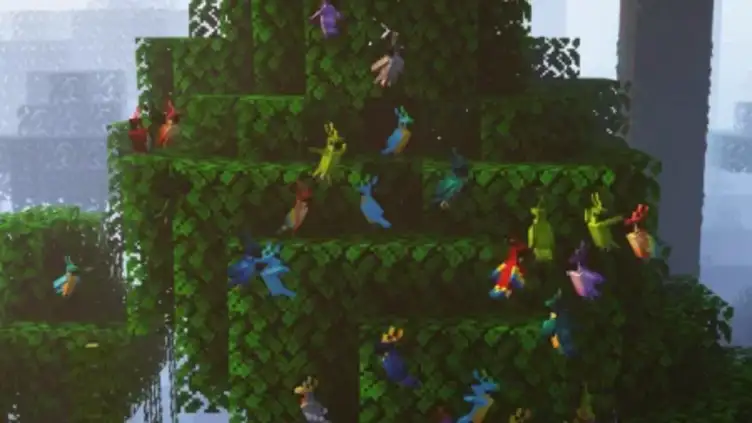 Put a name tag on an anvil. Rename it like this: "Golden Parrot." Make sure the first letter of the name is uppercase. Use the nametag on a tamed/untamed parrot and finish!