Minecraft: Five Nights at Freddy's 9 Security Breach Mod
Break the Minecraft boredom!
Tired of Minecraft lately? Is Minecraft getting stale and boring? Then you should download the Security Breach mod! This mod includes almost every character from Security Breach! Use Glamrock Freddy to protect yourself from various other animatronic attacks, such as Vanny, Roxy, Daycare Attendant, and more.
There's an animatronic hacked by Vanny, the crazed killer bunny who's possessed by Glitchtrap, an animatronic that's going to hunt you down in your Minecraft world! Use Fazerblast and Fazcam to stun the animatronic to escape as quickly as possible!
This is a long awaited mod for the game FNAF 9 made by Dany Fox. As you know, new animatronics were added to the original game, including non-robot animatronics, and now you can find them in Minecraft Bedrock Edition!
Mod details

Mobs are available in creative mode in the inventory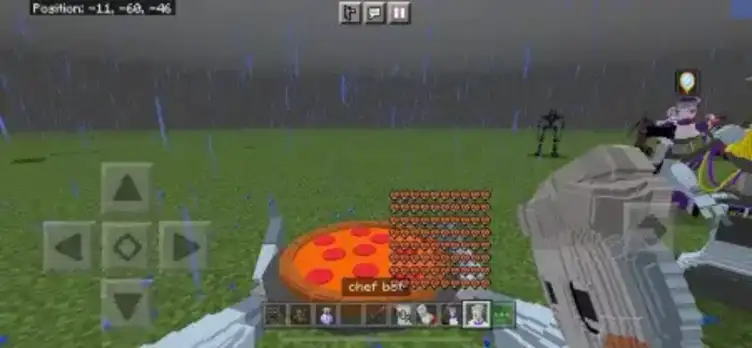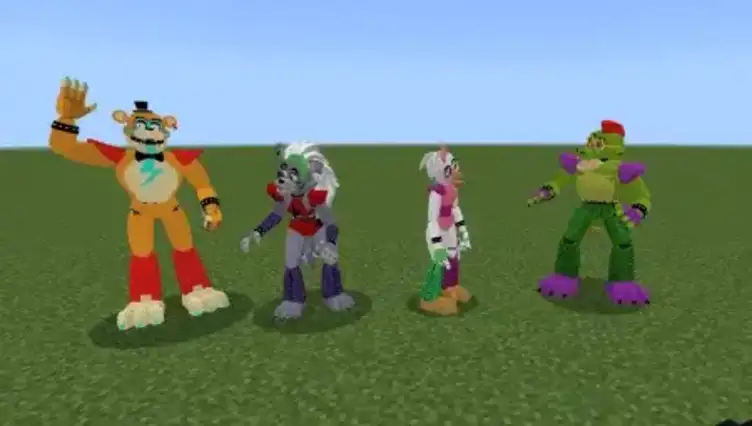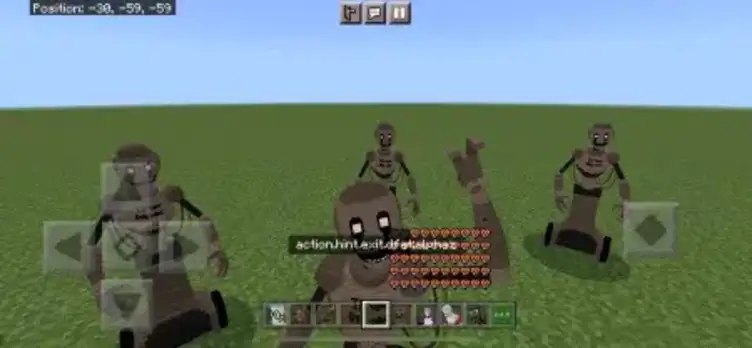 How to use mod

- Install Behavior and Resource Pack
- Activate experimental game featur