Day & Entity Counter resource pack
Mods name:
Day & Entity Counter resource pack
Author:
modsgamer Minecraft mods
Update:
Thu Aug 24 17:20:52 CST 2023
File format:
net/prd/mods/mod/50b93bee22ce40bdbff61ec6b0716c53
Suitable game version:
1.19.80.22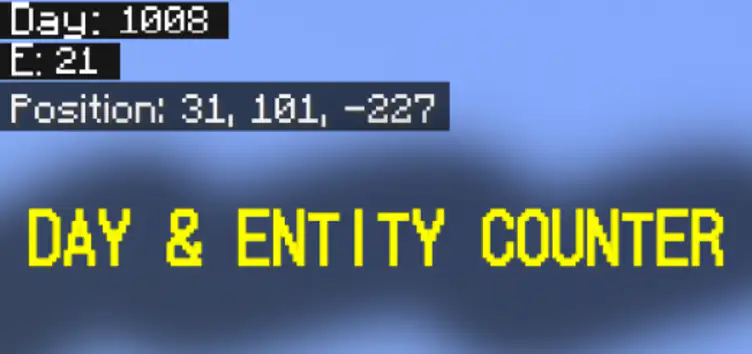 This Minecraft resource pack helps you see how many days you've spent in the game and tells you how many entities are around you.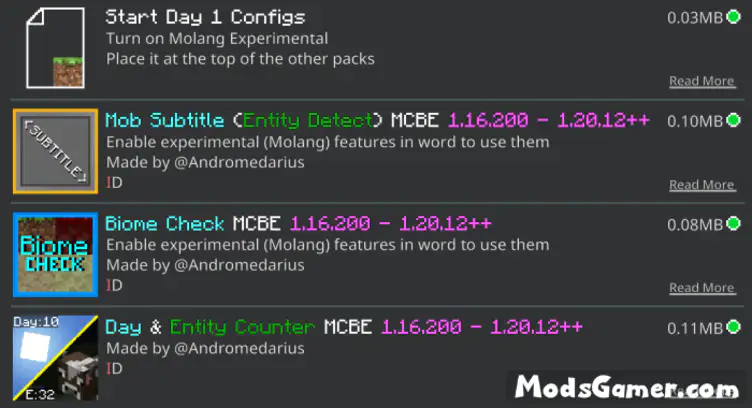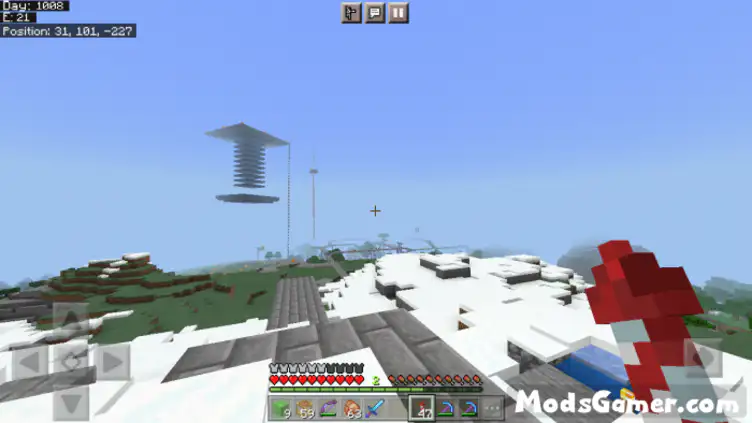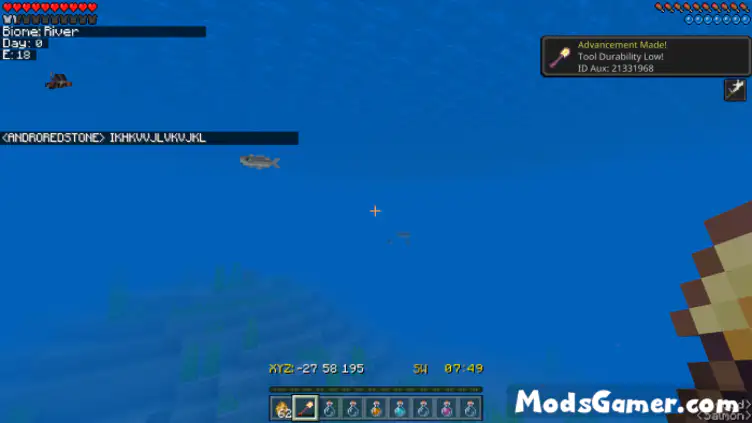 ​
This will help you keep track of your game time while catching redundant entities and reducing game stutter. This resource pack was inspired by the Java Debug Screen.
All mods on modsgamer.com comes from user contributions and Internet, if you think there is any infringement, please let us know at ModsGamerOfficia[email protected], thank you!
How to Use
1. Open modsgamer.com
2. Select the mod you want and download
3. After download finished, you will get mod file want
4. After extracting the mod file, please place the corresponding file in the following folder