GTA SA Mercedes-Benz VISION AVTR Mod
The name of VISION AVTR - a groundbreaking concept vehicle stands not only for the close collaboration in developing the show car together with the AVATAR team but also for ADVANCED VEHICLE TRANSFORMATION. This concept vehicle embodies the vision of Mercedes-Benz designers, engineers and trend researchers for mobility in the distant future.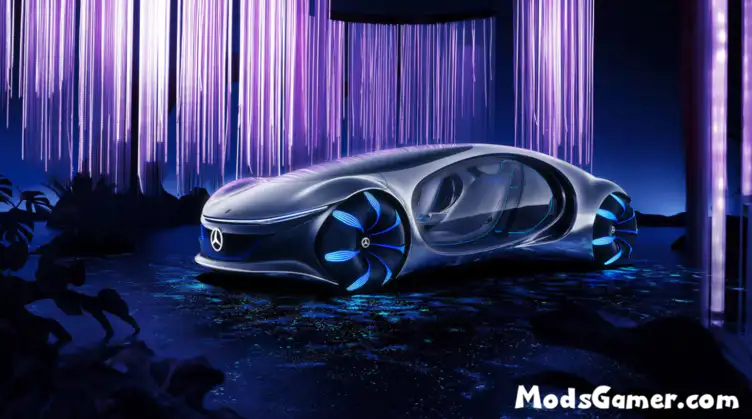 With its four high-performance and near-wheel-built electric motors, the VISION AVTR embodies a particularly agile implementation of the vision of a dynamic luxury saloon.With a combined engine power of more than 350 kW, the VISION AVTR sets a new benchmark for EQ Power.Thanks to the intelligent and fully variable torque distribution, the power of the four fully individually controllable motors is not only managed in the best possible way in terms of driving dynamics, but above all in a highly efficient manner.The innovative all-wheel drive with torque vectoring enables completely new freedoms and guarantees driving dynamics at the highest level while at the same time providing the best possible active safety.This means that each wheel can be driven separately and depending on the driving situation.Due to the possibility to drive the front and rear axles simultaneously or in opposite ways, the VISION AVTR can move sideways by approx.30 degrees, in contrast to conventional vehicles.The so-called "crab movement" gives the concept vehicle a reptile-like appearance even in its movement.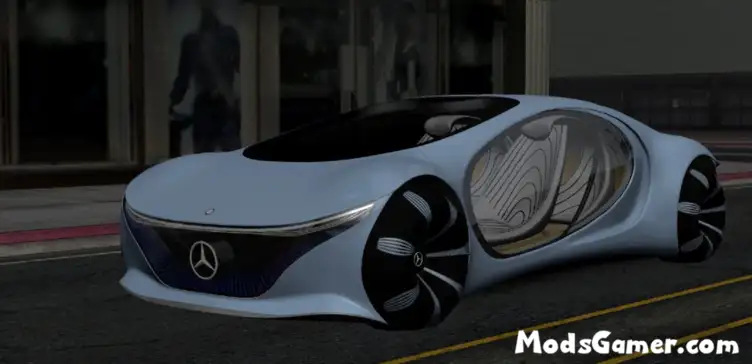 The VISION AVTR was designed in line with its innovative electric drive. This is based on a particularly powerful and compact high-voltage battery. For the first time, the revolutionary battery technology is based on graphene-based organic cell chemistry and thus completely eliminates rare, toxic and expensive earths such as metals. Electromobility thus becomes independent of fossil resources. An absolute revolution is also the recyclability by composting, which is 100% recyclable due to the materiality. As a result, Mercedes-Benz underlines the high relevance of a future circular economy in the raw materials sector.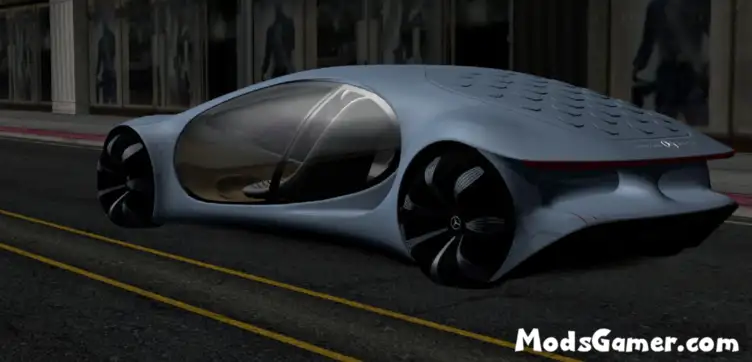 n addition to an exponentially high energy density – compared to today's battery systems with up to 1,200 Wh/litre – the technology also impresses with its exceptional fast charging capability via automated, conductive charging technology. This means that the battery will be fully recharging in less than 15 minutes. The innovative technology also allows maximum flexibility with regard to the construction space: with a local minimum of 94 millimetres, the battery adapts ideally to the shared space vehicle concept, thus maximising the multifunctional interior.
With a capacity of around 110 kWh, the VISION AVTR enables an electric range of more than 700 kilometres. By recuperating during roll-out and braking, the high-voltage battery can be recharged with a higher efficiency than established systems while driving and thus contributes to the high energy efficiency of the overall system.