GTA SA 1990 Harley-Davidson FLSTF Fat Boy Motorcycle Mod
he Harley-Davidson Fat Boy, is a V-twin softail cruiser motorcycle with solid-cast disc wheels. Designed by Willie G. Davidson and Louie Netz, Harley-Davidson built a prototype Fat Boy in Milwaukee for the Daytona Bike Week rally at Daytona Beach in 1988 and 1989. Fat Boys produced from 1990-2017 are coded FLSTF, and FLFB (& FLFBS) from 2018.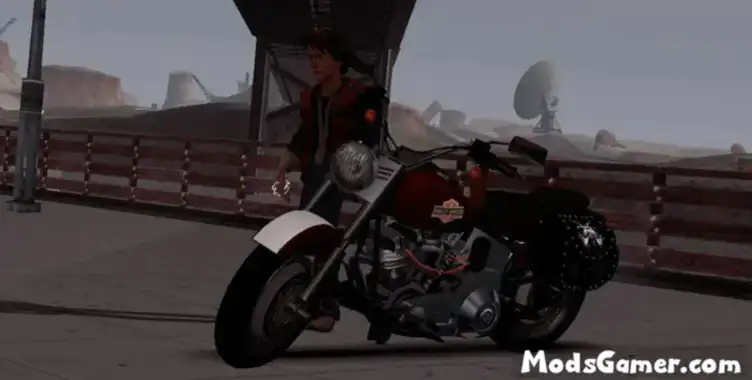 An oft-repeated false etymology claims that the name comes from a contraction of Fat Man and Little Boy, the atomic bombs dropped on Japan during WWII, as a symbolic insult to Japanese motorcycles. This has been debunked, as the name "Fat Boy" actually comes from the observation that the motorcycle is somewhat wider than other bikes when viewed head-on. In a 2015 interview, Scott Miller, Harley-Davidson's vice president of styling and product development, confirmed that the name was simply descriptive and had nothing to do with Harley's Japanese competitors.