Minecraft PE Skibidi Toilet vs Cameraman Mod
Embark on a wacky and hilarious adventure with the Skibidi Toilets vs Cameraman Mod, inspired by Skibidi Toilet series. Join into a world where toilets come to life and become super villains.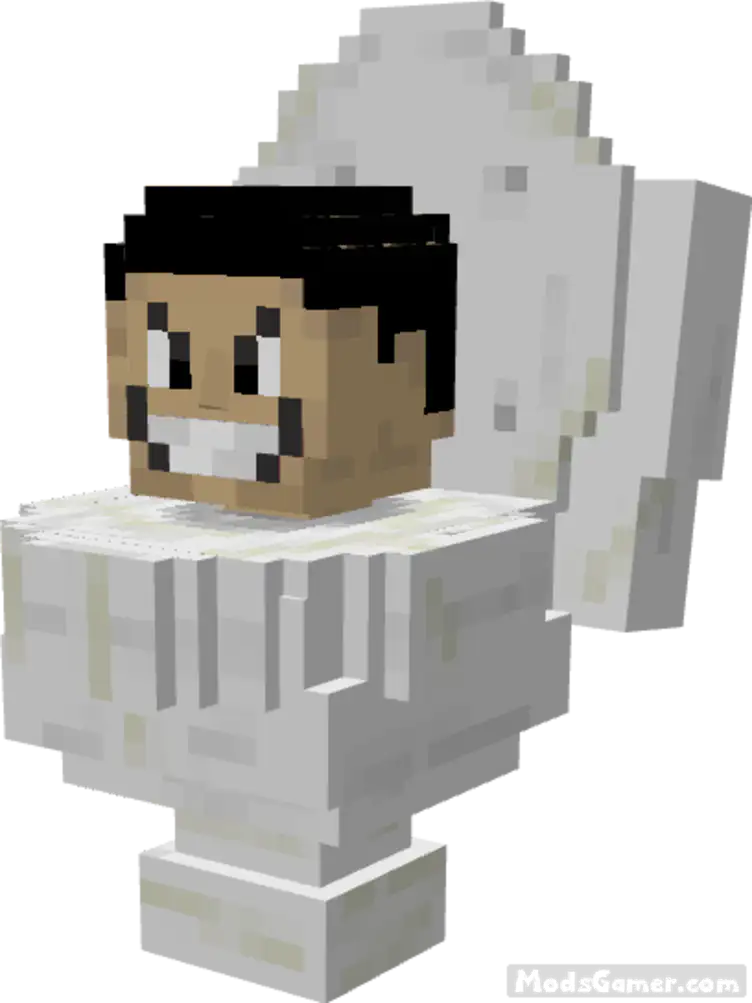 Skibidi Toilet: The behavior of these toilets with human haeds are as crazy as their appearance. They're trying to destroy the whole world, with their skibidi song!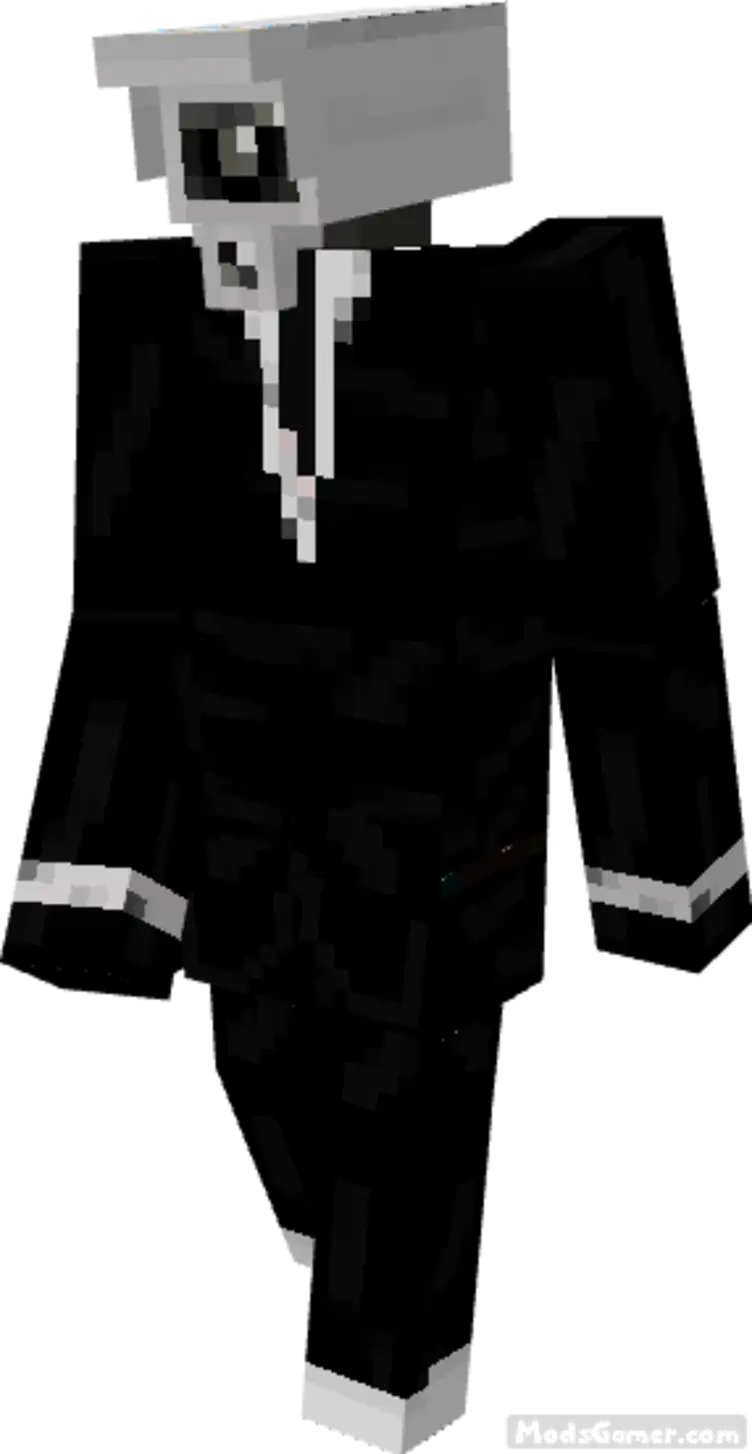 Cameraman: These Cameraman in suits are the main units fighting the Skibidi Toilets. They may not have the strength of the various Titan bosses, but they have also given their strength and lives to fight the Skibidi Toilets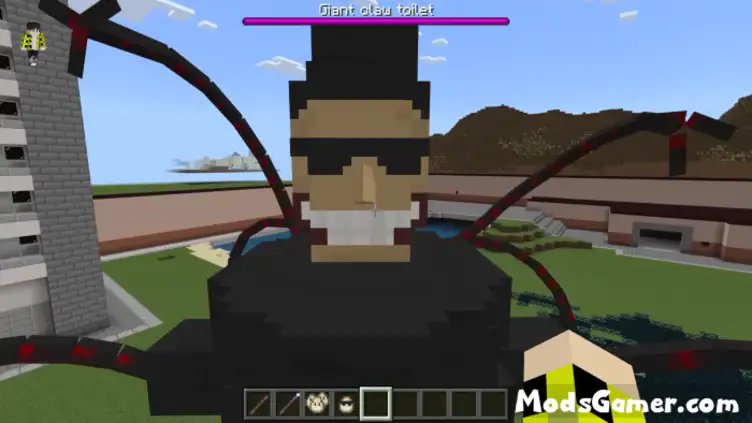 Giant Claw Toilet: This giant Skibidi Toilet with a Claw is a real killer. His claws are flexible enough to attack multiple targets at once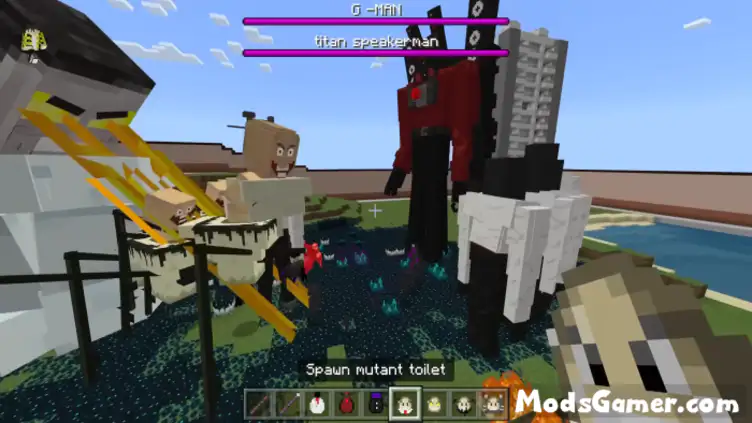 Titan Speakerman: A very powerful presence in Speakerman, able to suppress the Skibidi Toilets with sonic attacks. His presence always turned the tide of the war.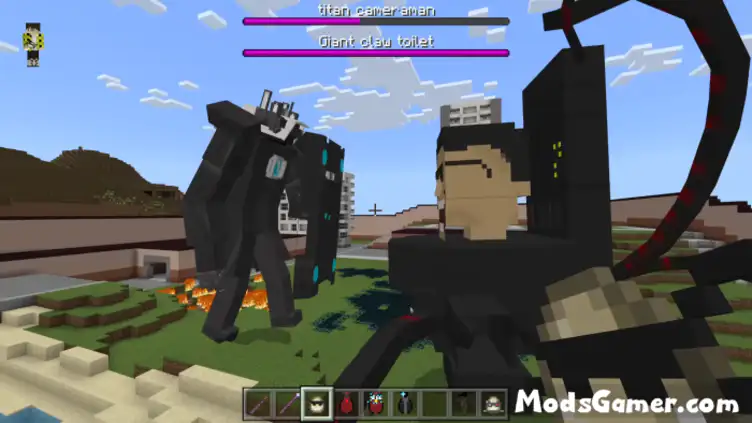 Titan Cameraman: The leader of TV Man, always leading the way, the shield in his hand is his signature weapon. He fell down once, but he came back.

Tv Woman: This mysterious female character didn't appear until recently, she was a noble and elegant mysterious character full of danger.