Minecraft PE JOJO's Bizarre Adventure: Stand Disc Mod
This Mod enables you to use more than 30 different stands in the famous anime: JOJO's Bizarre Adventure! You can use different skills to fight, and the stands are all available in survival mode! come in and take a look!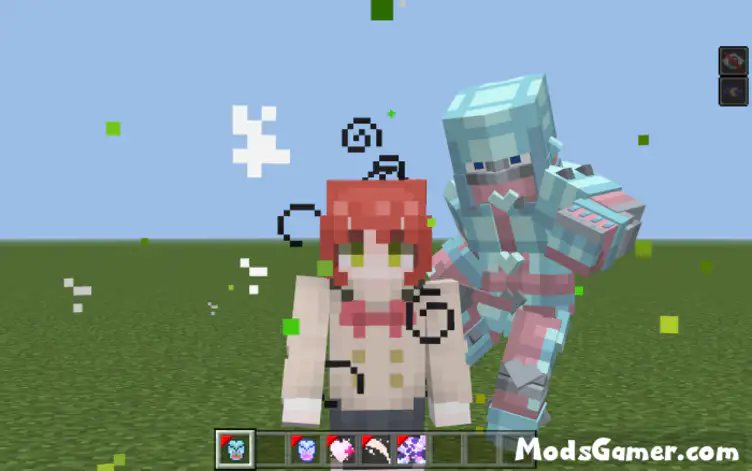 What stand JOJO mod has?
There are total 37 Stands, including some great ones from the JOJO series. Is there any stand here are your favorite one?
20th century boys, Anubis God, Crazy diamond, C-Moon, Cinderella, Dark blue moon, D4C,
Echo, Emperor, Hierophant green, Hermit Purple, Harvest, Justice, Killer queen,
Made in heaven, magician's red, Metallica, Silver chariot, Star Platinum, Sun, The hand,
The world, Weather forecast, Cream, Green Day, Gold experience, Hanged man,
King crimson, Planet wave, Soft machine, Tusk act 4, The Grateful Dead, Ticket to ride,
White snake, Purple haze, Sticky fingers, Stone free
How to get stand in JOJO Mod?
There are 2 ways to get your stand. The first way is to get stand discs. Each discs contain different stand. Right click/long press the Disc to summon your Stand.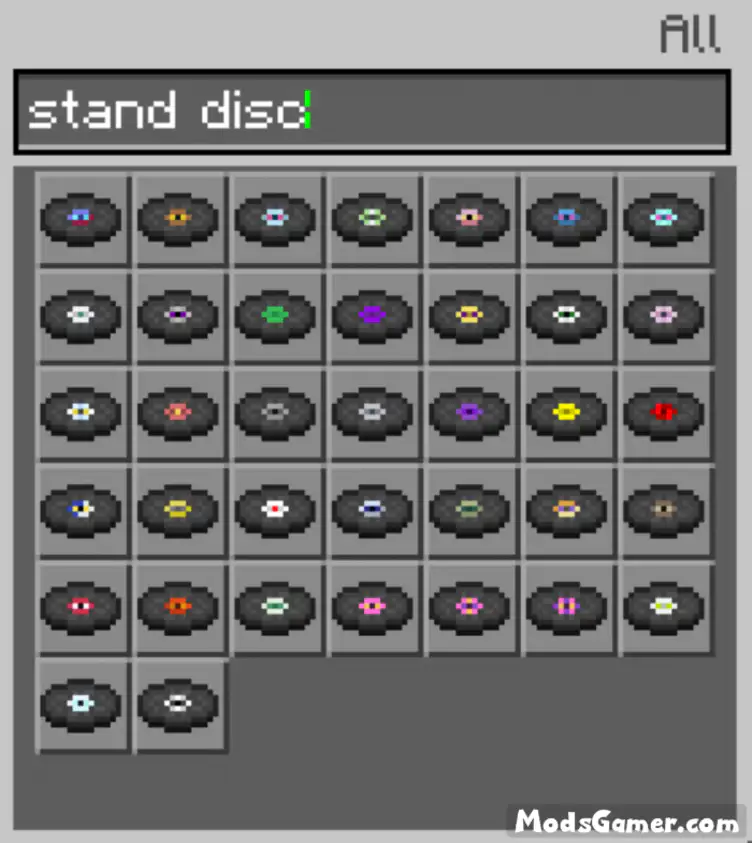 And the skill of the stand will show up in inventory. To use them, right click/long press.
For example, if I want to use time stop of Star Platinum, I need to right click/long press the skill item, and then the time will be stopped.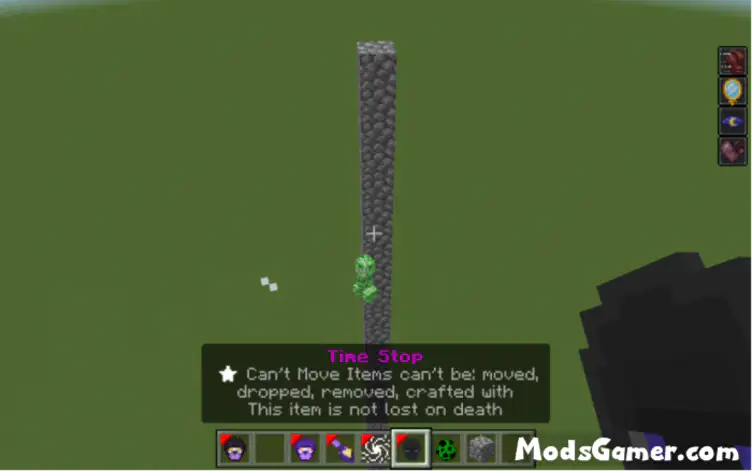 And the 2nd way is to use the stand arrow. There are 2 kinds of stand arrow. The left one is a normal one, and the right one is a special one.
Right click/long press to use the arrow. If you are using the normal one, you will possibly get your stand, or get withering. And if you are using the special one, you will 100% get one random stand.
And if you don't want the stand anymore, you can use the item 'Stand Disc Remove' to recycle it. Don't worry, you will not lost your stand forever, it will be kept in disc. Right click/long press to use it. After using it your stand will be collected into a Stand Disc.
How to get the items in survival mode?
You can find Rohan to trade the item.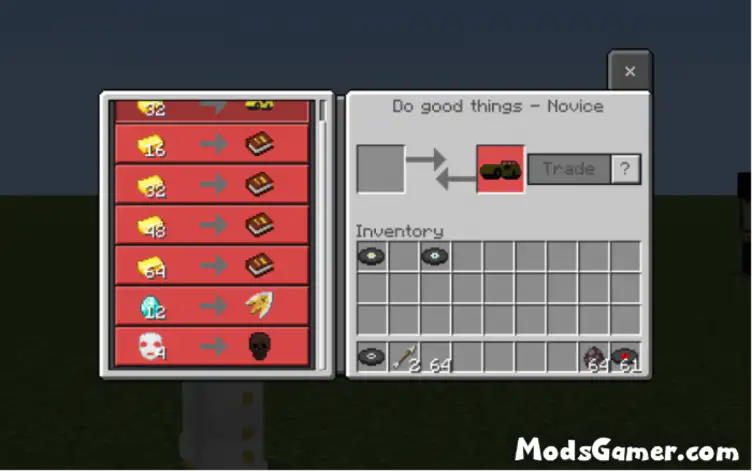 Around the water there will be foo fighters. Kill it to get Empty Stand Disc to collect your stand.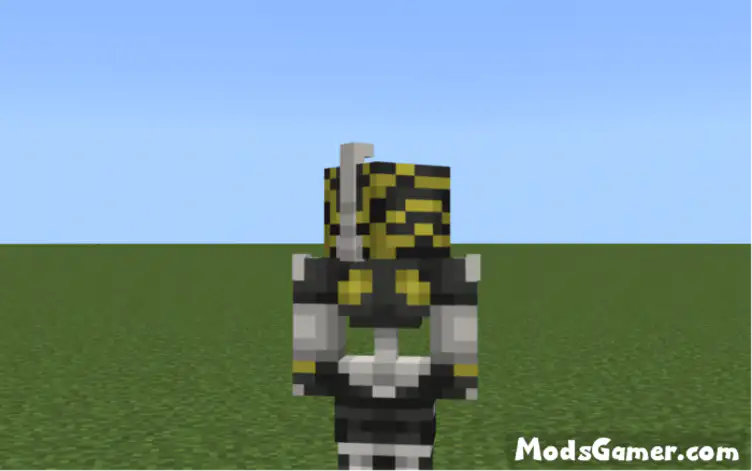 You can get the arrow head by brushing the suspicious sand in desert temple. There's a low chance to get it, I flew to, like 10 desert temples, only found one arrow. You can also get the arrow by trading with Wandering Trader.