Minecraft PE Gift-n-Joy Christmas Furniture Mod
Hop on the sleigh, put on your Santa hat, it's Christmas! Get the best gifts and reward yourself and your friends with Christmas-related items such as furniture! Sit in an armchair, look at the decorations, get on a snowmobile and enjoy the day!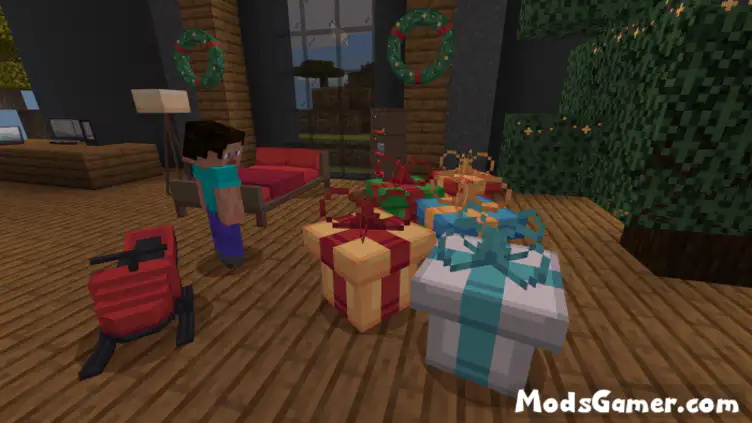 Decorate your home with Christmas furniture and snacks such as candy canes, chocolate and doughnuts. Add more Christmas-style hanging pictures, computers, TVS and other things. If you're playing Survival mode, take them all away by making gifts! Or get full access to it in Creative mode!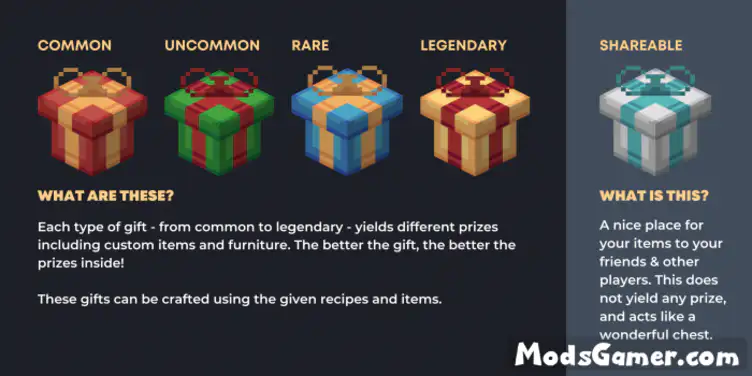 In Survival, making presents and opening them is the only way to get these fine Christmas furniture. Gifts are divided into four levels: Common, Uncommon, Rare and Legendary, with different prizes for each level. The higher the level, the better the loot inside! The number of drops, especially common and uncommon ones, increases with the rarity of the gift. Once the gift is opened, it shares its loot and disappears after a few seconds.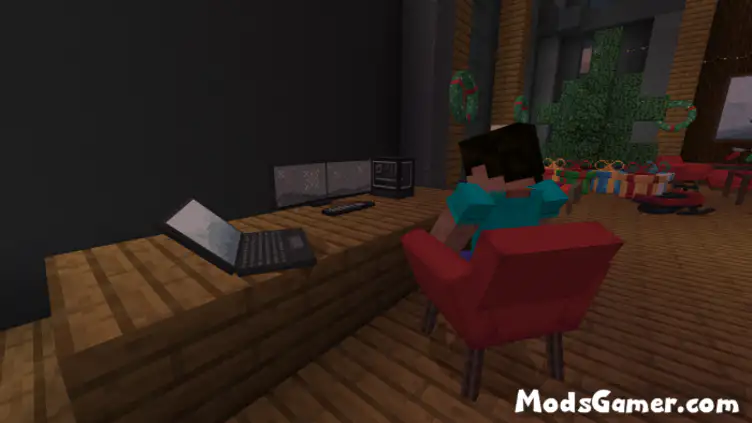 In survival, in order to get these gifts, you need to make different levels of hearts, and then mindfully exchange the gifts of the corresponding levels. The higher level gift needs more resources to make.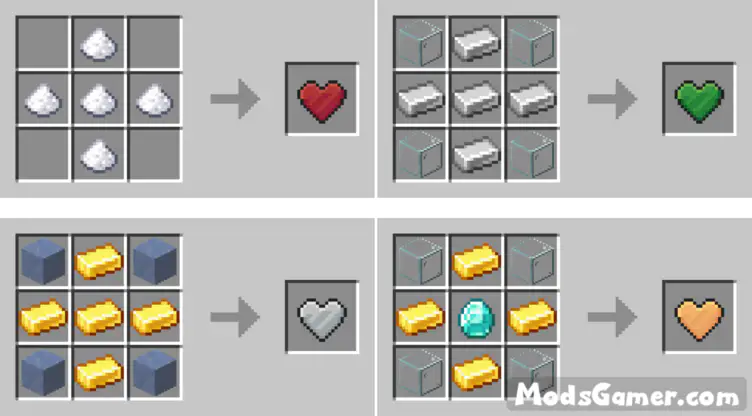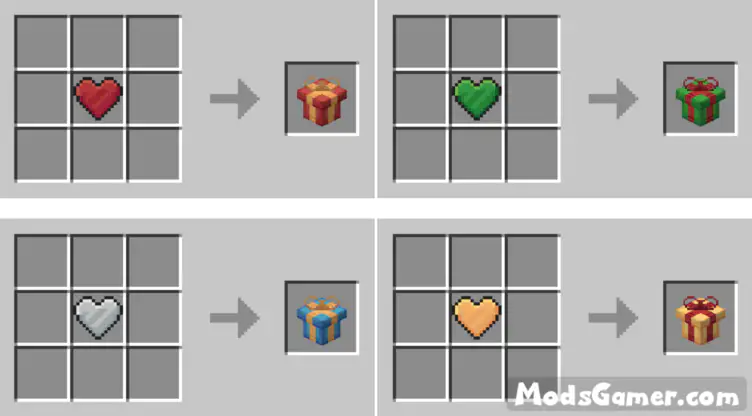 Bonus: shareable gift, this gift serves as your personal container for your stuff to your friends and other players.