Minecraft PE Armed Technology of ALF Mod
In Mod you can use a lot of 3D weapons! Fire arms like Glock, melee weapons like fire Axe, baseball bat. And all 3D weapons have their own custom UI. You can even use accessories to refit your weapon!

Firearms in Armed Technology of ALF Mod
AX50
The Accuracy International AX50 is a .50 BMG anti-materiel rifle manufactured by British firearms company Accuracy International.
Devised as an upgrade to the AW50 rifle, the AX50 is built to withstand sustained, heavy usage and constant military deployment. It was designed to allow the operator a high level of accuracy and performance in harsh conditions.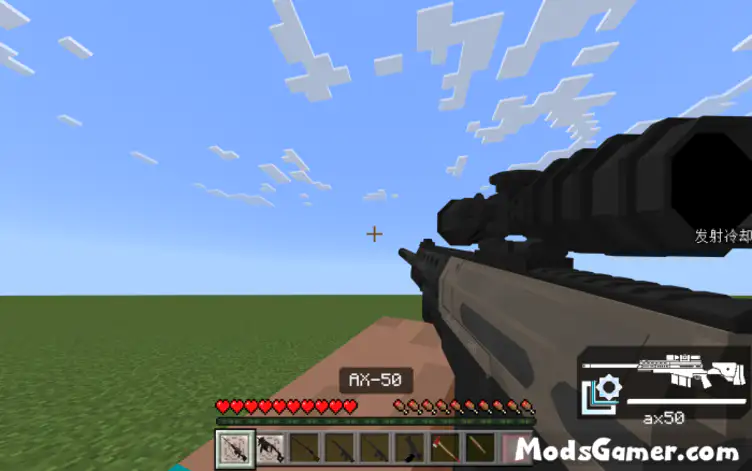 KRISS VECTOR
The KRISS Vector is a series of weapons based upon the parent submachine gun design developed by the American company KRISS USA, formerly Transformational Defense Industries (TDI). They use an unconventional delayed blowback system combined with in-line design to reduce perceived recoil and muzzle climb, invented by French engineer Renaud Kerbrat.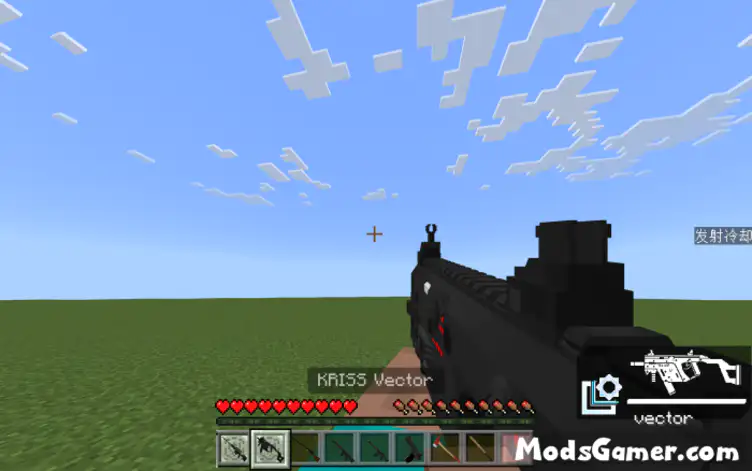 Doule-barreled shotgun
Double-barreled shotgun, also known as a double shotgun, is a break-action shotgun with two parallel barrels, allowing two single shots that can be fired simultaneously or sequentially in quick succession.
Modern double-barreled shotguns, often known as doubles, are almost universally break action, with the barrels hinge down at the rear to expose the breech ends for unloading and reloading. Since there is no reciprocating action needed to eject and reload the shells, doubles are more compact than repeating designs such as pump action, lever action, bolt action, or self-loading shotguns.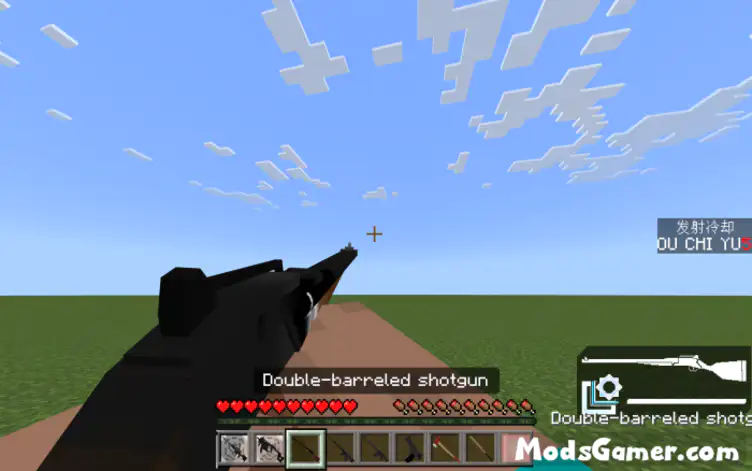 SA58
SA58 is a copy of the FAL from American company DSA (David Selvaggio Arms) manufactures, called the FAL DSA SA58 FAL that is made with the same Steyr-Daimler-Puch production line equipment as the StG-58. It comes with a 406 mm (16 in), 457 mm (18 in) or 533 mm (21 in) barrel, an aluminum-alloy lower receiver, and improved Glass-filled Nylon furniture. Civilian clients are limited only to semi-automatic configuration, but military and law enforcement clients can procure select-fire configuration that is capable of firing in full auto with cyclic rate of fire of around 650–750 rounds per minute. The SA58 FAL can use any metric-measurement FAL magazines, which come in 5, 10-, 20-, or 30-round capacities.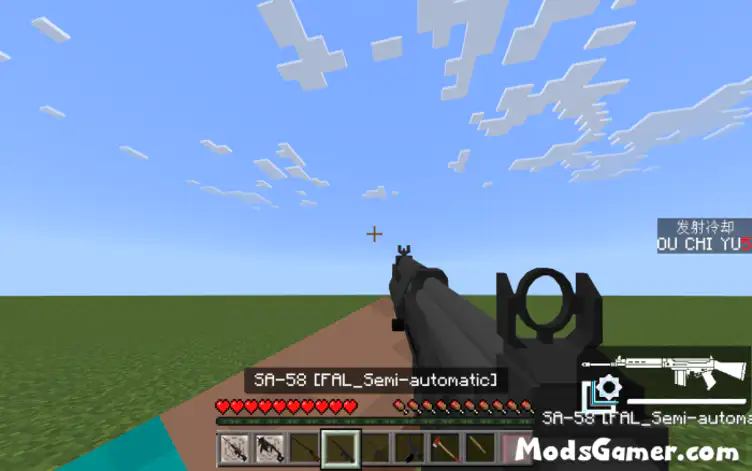 SA59 with Drum mag and modern conversion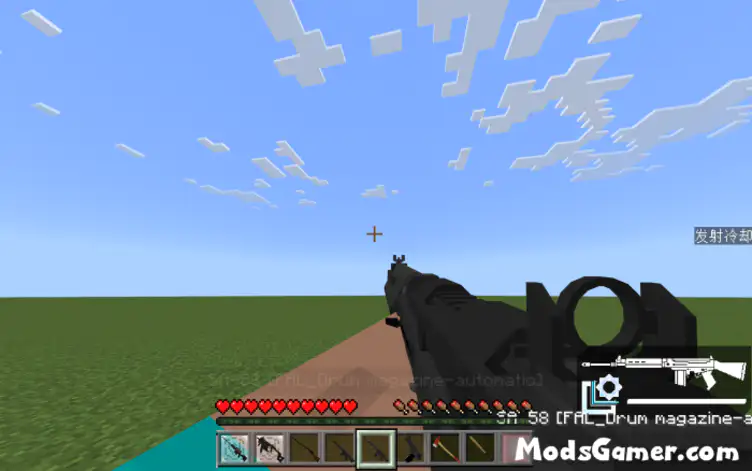 .50 Desert eagle
The Desert Eagle is a gas-operated, semi-automatic pistol known for chambering the .50 Action Express, the largest centerfire cartridge of any magazine-fed, self-loading pistol.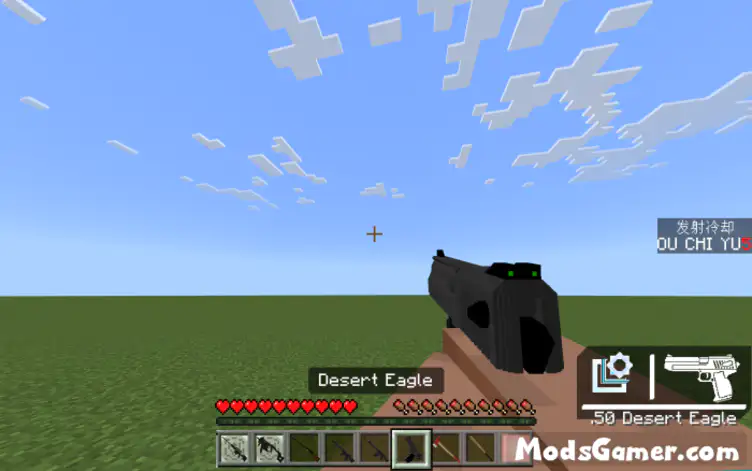 MK18
The MK18 AR15 style firearm is unmatched in size, weight, and performance, and features the picatinny quad rail Daniel Defense provides to USSOCOM. The RIS II picatinny quad rail features a Bolt-Up System that has been rigorously tested prior to fielding by USSOCOM. The 10.3 inch Cold Hammer Forged barrel is the same length in use for the MK18 upper most commonly used for CQB operations. The independently ambi GRIP-N-RIP Charging Handle accommodates left- and right-handed shooters. This rifle also comes with the ergonomic Daniel Defense Buttstock and Pistol Grip.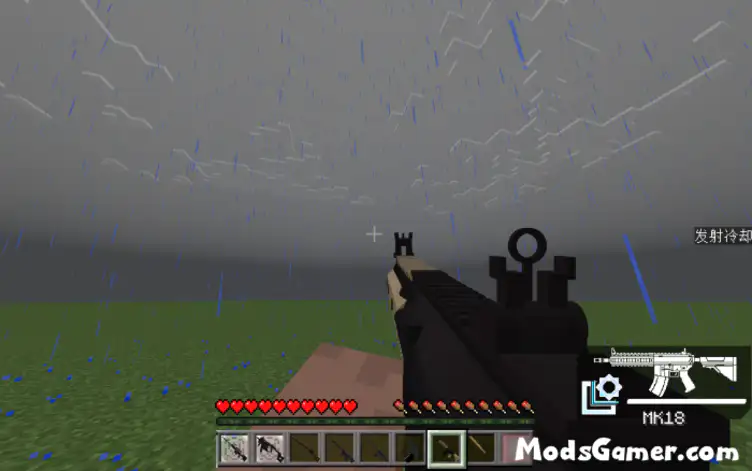 Other items, two types of sandbag, Barbed Wire, wire fence, and cute rabbit decoration(?)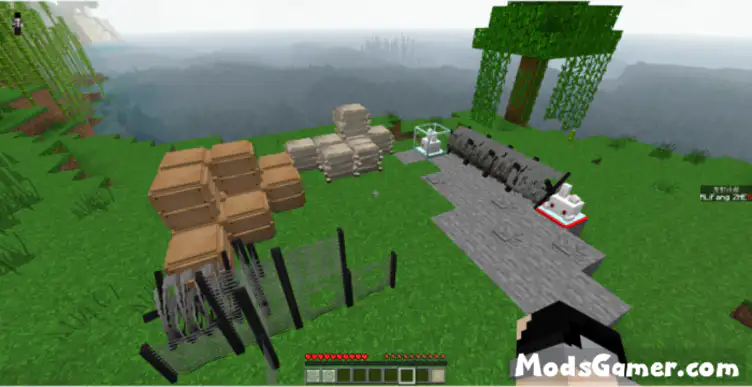 Features of Armed Technology of ALF Mod
The Mod has modified three blocks in your inventory
If you put the gun in the two blocks in the left of the inventory, the gun will be carry in your appearance.
The block in the right is for the accessory, if you put the accessory in it, it will appear on the gun you are holding.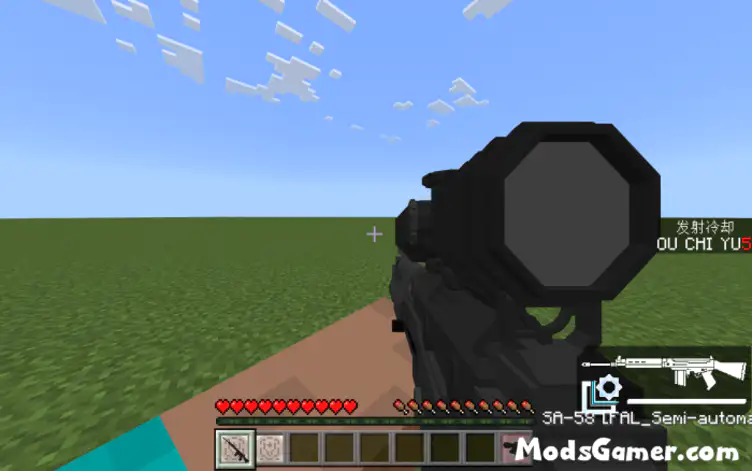 Right click/long press the gun to fire. When you run out of ammo, right click/long press the empty gun to reload.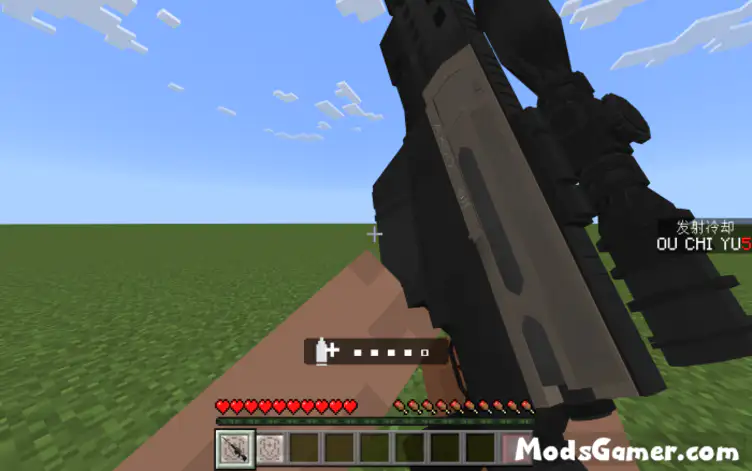 And you can press sneak button to aim your target.