Melon Sandbox Playground Super Mario Characters and Items Mod
Super Mario is a platform game series created by Nintendo starring their mascot, Mario. It is the central series of the greater Mario franchise. At least one Super Mario game has been released for every major Nintendo video game console. There are more than 20 games in the series.
In this mod we have Super Mario brothers(Mario and Luigi) Bowser and Princess Peach in Melon Sandbox playground.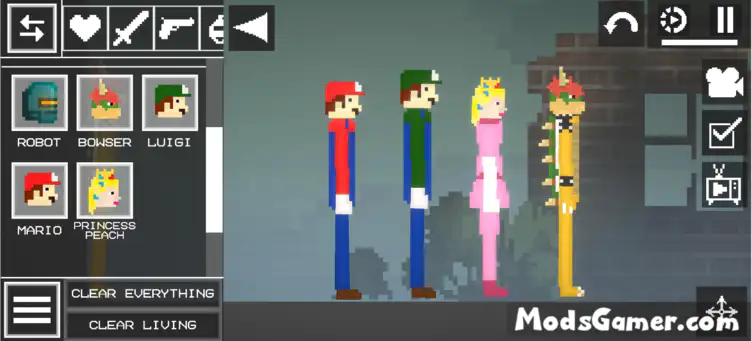 And also some objects from Super Mario, such as Bricks, Grib, Kust, Laky Block and Lava