How to Download Minecraft SUV and Pickup Truck Addon
ModsGamer has prepared many interesting mods for Minecraft for players. Today's article will introduce the Minecraft SUV and Pickup Truck Addon.
How to Download Minecraft SUV and Pickup Truck Addon
Click on the link to download this mod quickly and for free: Minecraft SUV and Pickup Truck Addon Download
SUV and Pickup Truck Addon Introduction
This Minecraft Mod Vehicles add-on introduces 27 exciting vehicles to your Minecraft game. The add-on includes 12 different colors for the Chevrolet Suburban and 12 colors for the Chevrolet Silverado, as well as the Police Pack Silverado. Additionally, special paint finishes are available for the Silverado and Suburban.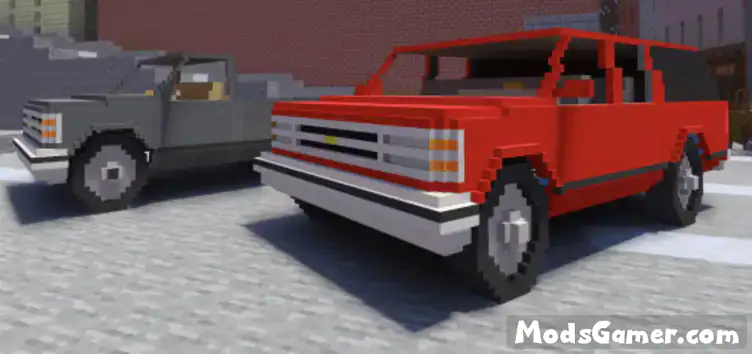 The Chevrolet Silverado can accommodate two players, while the Chevrolet Suburban can accommodate up to five players. With this add-on you can explore your Minecraft world in style and travel with your friends in these stylish and customizable vehicles.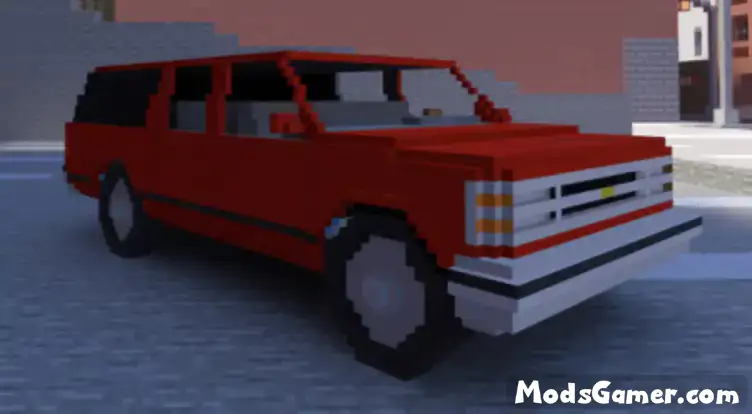 Get ready to hit the road and start a new adventure with a variety of vehicles available with the Vehicle Plugin!

How to Use Minecraft Mods
1. Open modsgamer.com
2. Select the mod you want and download
3. Install Behavior and Resource Pack
4. After the download is finished, you will get the mod file you want
5. After extracting the mod file, please place the corresponding file in the following folder
6. Activate the experimental game feature
ModsGamer will update more interesting and popular game mods for players every day.