How to Download Minecraft Skibidi Toilets DaFuqBoom Mod
Minecraft is a classic 3D sandbox game. ModsGamer has also prepared many interesting mods for this game for players. Today's article will introduce DaFuqBoom Mod to players.
How to Download Minecraft Skibidi Toilets DaFuqBoom Mod for Free
Click on the link to download this mod quickly and for free: Minecraft Mod Apk Skibidi Toilets DaFuqBoom Mod Download
How to Use Mods
1. Install behavior and resource packages
2. Activate experimental game features
What is Skibidi Toilets DaFuqBoom Mod
Skibidi Toilets are mysterious and bizarre creatures that have entered the world of Minecraft! Inspired by the mind-bending Skibidi Toilets series created by DaFuq!?Boom!, these wacky adversaries will add a touch of chaos and joy to your gaming experience.
Skibidi Toilets are the playful stars of their own series, known for their quirky looks and wacky antics. In this Minecraft add-on, they've entered your blocky world and are ready to challenge the bravest players.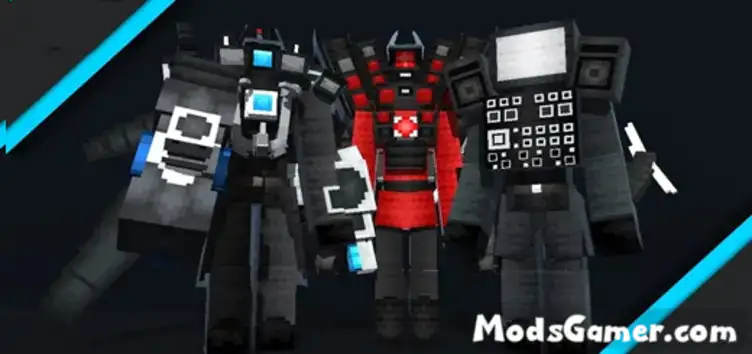 Skibidi Toilets DaFuqBoom Mod Features
1. Skibidi Toilets are no ordinary toilets, they have their heads sticking out of the toilet bowl, hilariously using it as your main means of attack in your Minecraft game.
2. Skibidi Toilets will generate randomly in Minecraft, so you never know where they will appear.
3. Skibidi Toilets are hard to beat, but if you can defeat them, you'll be rewarded handsomely.
Skibidi Toilets DaFuqBoom Mod Characters
1.Camera Woman
2. Arm Toilet
3. Car Buzz Toilet
4. Deformed stripder toilet
5. Titan Speaker
6. Speaker Spider
7. Titan Camera man and more..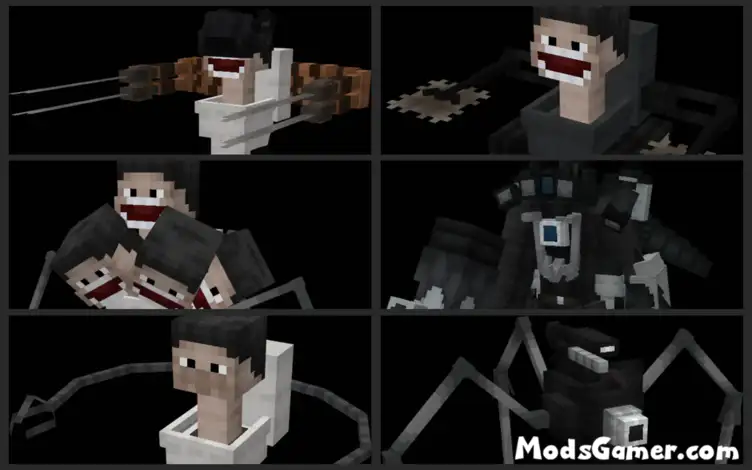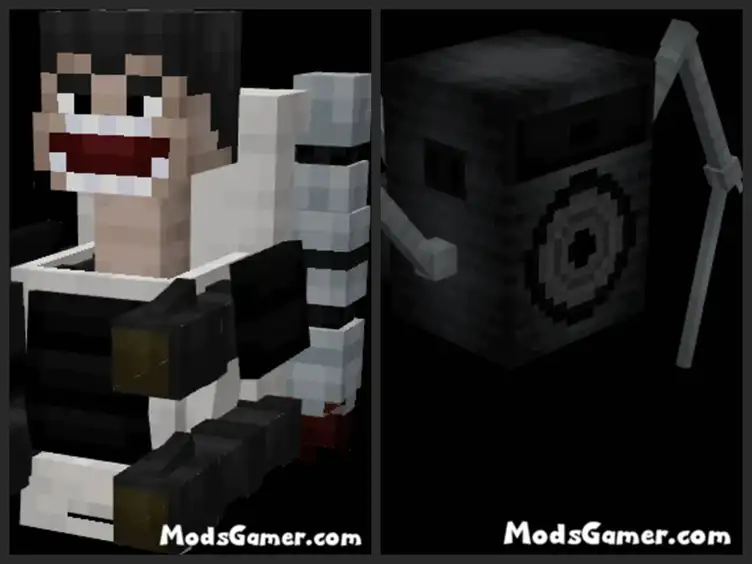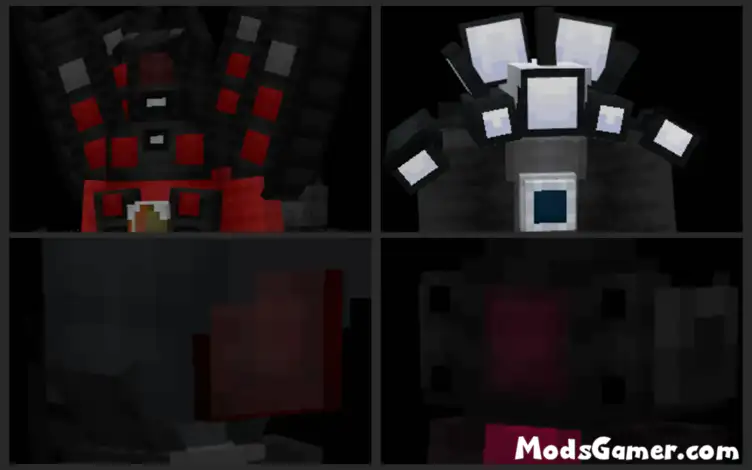 Next I will list a few screenshots of the game for players.