How to Download Minecraft Skibidi Toilet Clockman Mod
ModsGamer has prepared many interesting mods for Minecraft for players. Today's article will introduce Minecraft Skibidi Toilet Clockman Mod.
How to Download Minecraft Skibidi Toilet Clockman Mod
Click on the link to download this mod quickly and for free: Minecraft Skibidi Toilet Clockman Mod Download
Skibidi Toilet Clockman Mod Introduction
This Minecraft mod features Clockman and tons of other characters from the Skibidi Toilet multiverse.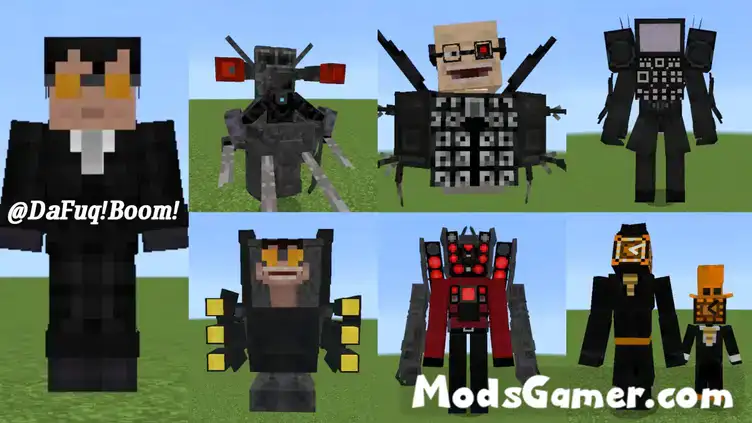 Item Location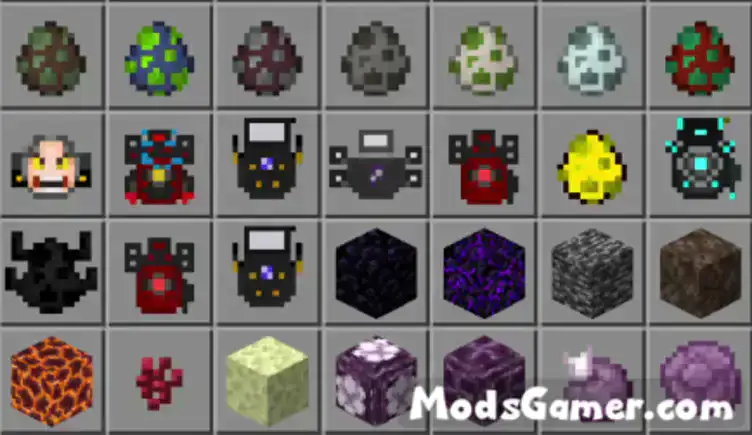 Clockman
The Clockmen are a faction in The Alliance, they were modeled by YouTube animation group DOM Studio. They first appeared in Skibidi Multiverse 01. Just like the other factions, the Clockmen have larger variants. In Skibidi Multiverse 02, it is shown that they have a carrier. The carrier is a plane with a pendulum clock on top with a helicopter blade, it is probably designed to carry the Clockman forces into battle.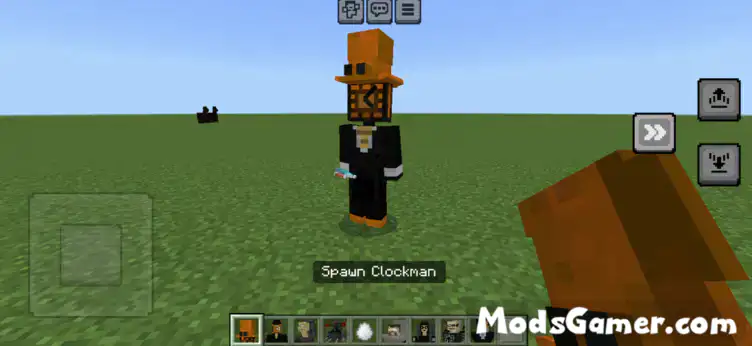 Just like the cameramen and speakermen, they wear the same suit and tie combo, except with an alarm clock for a head. Some clockmen sometimes even have a lightbulb protecting their alarm clock head. One of them in the picture even has a watch. The Large Clockman is a Clockman that has a larger body, and wears a yellow striped tie and has a black fedora over the clock. It also wears a black coat, as opposed to a Normal Clockman's grey coat.
The Clockman Carrier is the carrier of the Clockmen. It debuted in Skibidi Multiverse 02, landing behind the Large Clockman. Their main ability is manipulating time and they have a special wristwatch which they give to the Alliance so they can move when Clockmen stop the time.
Large Clockman
Glitch Toilet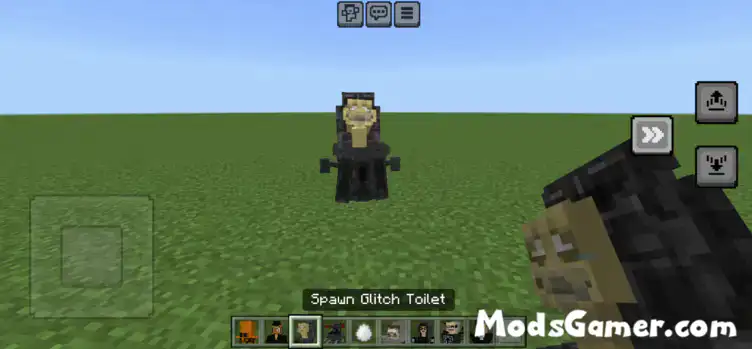 Glitch Plunger CameraMan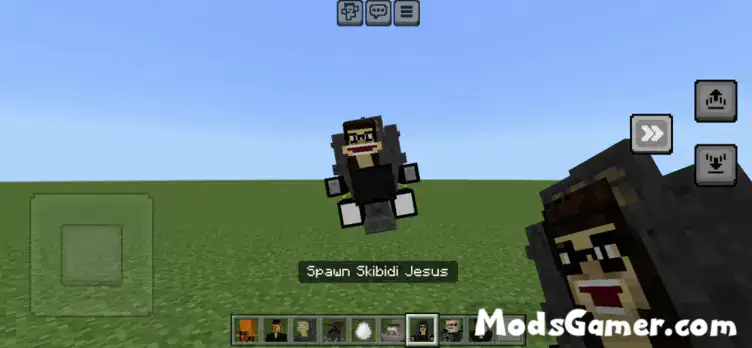 Skibidi Car
The Toilet Car is a unique vehicle created by modifying a dead Normal Skibidi Toilet. It was first seen being operated by a Red Tied Speakerman in Episode 25.
It returned once again in Episode 66, gliding and fighting along with The Alliance in a large skirmish against the Skibidi Toilets.
It is a single-seated transport vehicle, with the purpose of luring Skibidi Toilets into traps set up by the Alliance.
Skibidi Jesus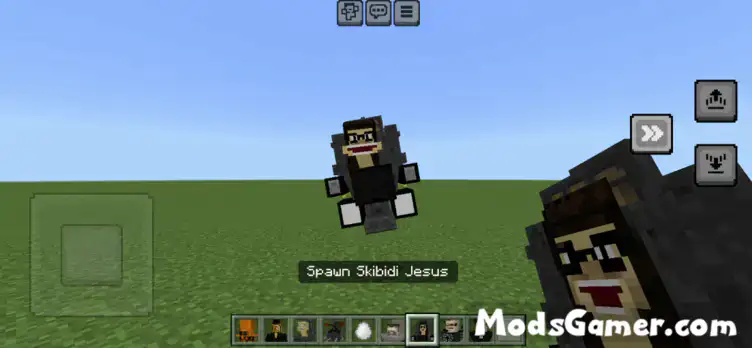 Titan Scientist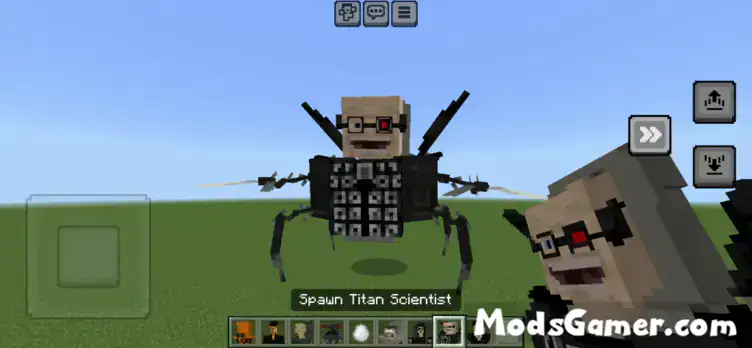 How to Use Minecraft Mods
1. Open modsgamer.com
2. Select the mod you want and download
3. Install Behavior and Resource Pack
4. After the download is finished, you will get the mod file you want
5. After extracting the mod file, please place the corresponding file in the following folder
6. Activate the experimental game feature
ModsGamer will update more interesting and popular game mods for players every day.