How to Download Minecraft Funtimeleftys FNaF 3 Mod
ModsGamer has prepared many interesting mods for Minecraft for players. Today's article will introduce Minecraft Funtimeleftys FNaF 3 Mod.
How to Download Minecraft Funtimeleftys FNaF 3 Mod
Click on the link to download this mod quickly and for free: Minecraft Funtimeleftys FNaF 3 Mod Download
Minecraft Funtimeleftys FNaF 3 Mod Introduction
This Minecraft module includes characters from FNaF 3, including Springtrap, Phantom Freddy, Phantom Chica, Phantom Foxy, Phantom Mangle, Phantom Marionette, Phantom Balloon Boy, etc.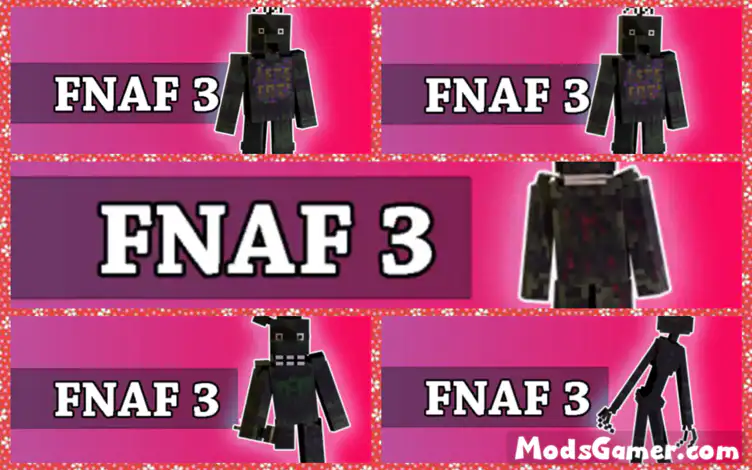 Five Nights at Freddy's Introduction
Five Nights at Freddy's (FNaF) is a video game series and media franchise created by Scott Cawthon. The first video game was released on August 8, 2014, and the resultant series has since gained worldwide popularity.
The main series consists of nine video games taking place in locations connected to a fictional family pizza restaurant franchise named "Freddy Fazbear's Pizza", after its mascot, the animatronic bear Freddy Fazbear. In most games, the player assumes the role of a night-time employee, who must utilize tools such as security cameras, lights, doors, and vents to defend themselves against animatronic characters who inhabit the locations and become mobile and hostile at night. The series' lore is gradually revealed through voice recordings, minigames, and Easter eggs featured throughout the games.
The franchise also includes spin-off games and other media, such as a feature film adaptation, novel trilogy, and an anthology series, comprising an all-encompassing fictional universe. The franchise maintains an active fanbase, known for its production of fan art and fan games.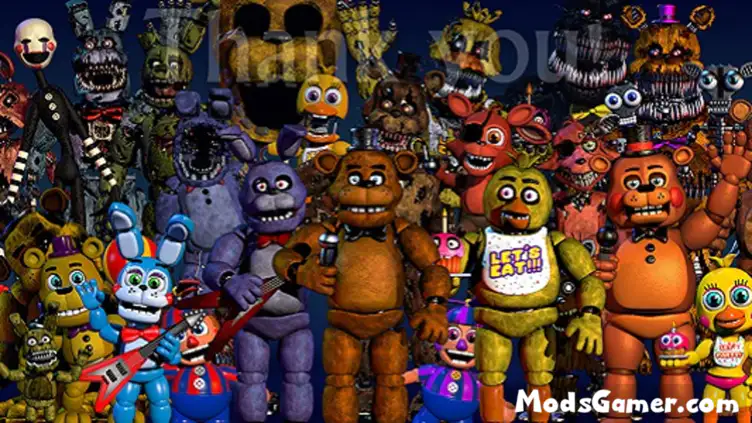 How to Use Minecraft Mods
1. Open modsgamer.com
2. Select the mod you want and download
3. Install Behavior and Resource Pack
4. After the download is finished, you will get the mod file you want
5. After extracting the mod file, please place the corresponding file in the following folder
6. Activate the experimental game feature
ModsGamer will update more interesting and popular game mods for players every day.