How to Download Melon Sandbox Skibidi Toilet v5 Mod Part 2
Melon Sandbox Playground is a pixel-style sandbox simulation game. This game also has a lot of mods that you can experience. Today I will introduce the Skibidi Toilet v5 Mod.
How to Download Melon Sandbox Melon Sandbox Skibidi Toilet v5 Mod Part 2 Tri Titan,Astro Toilet,etc Mod
Click the link to download this mod for free: Melon Sandbox Playground Skibidi Toilet v5 Mod Part 2 Tri Titan,Astro Toilet,etc Mod Download
Skibidi Toilet v5 Mod Part 2 Tri Titan,Astro Toilet,etc Mod Introduction
This Melon Playground sandbox PG Mod contains skibidi Toilet, Tri Titan, Cameraman, Astro Toilet from the animated Skibidi Toilet series.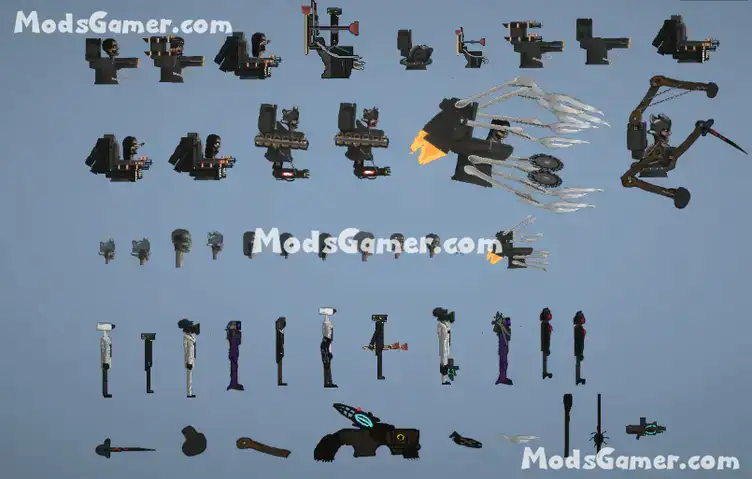 Role List
1. Astro Skibidi Toilet
2. Buzzsaw Mutant Skibidi Toilet
3. Detainer Astro Skibidi Toilet
4. EngginerCameraman
5. Geeky Skibidi Toilet
6. Katana Skibidi Toilet
7. Scientist Large Cameraman
8. Speakerwoman remake
9. Tri Titan
Tri Titan Introduction
Tri Titan is a character from the fanmade Skibidi Wars. Made by Virlance.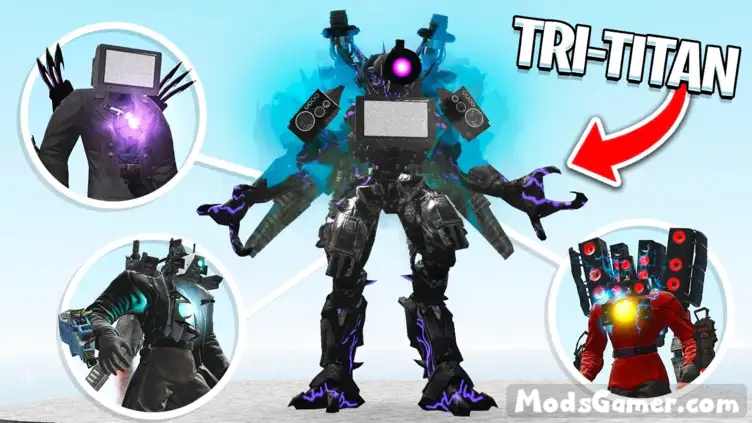 Astro Toilet Introduction
The Astro Toilets are a sub-division of Skibidi Toilets that formerly fought the Alliance with the Skibidi Toilets before their betrayal, though it is unclear whether they are actually a variant of the Skibidi Toilets. Although only two toilets seen so far are 'Astro', this term probably either extends to a different species of toilets or any toilet that can warp drive.
The Astro Toilets are known to incorporate futuristic technologies, such as various weaponry and gear. They are the first faction to join and betray the Skibidi Toilets. These toilets are possibly an intergalactic species that came from another universe or dimension or a creation forged by the Scientist Skibidi Toilet. A theory that supports them being a different species is that they seem to act more independently from their kin.
After the Skibidi Toilet's failure to prevent the disinfection Titan Speakerman, they attempted to kill G-Toilet. After failing to do so due to the Upgraded Scientist Skibidi Toilet, they potentially defected from the Skibidi Toilets, with them creating a new faction.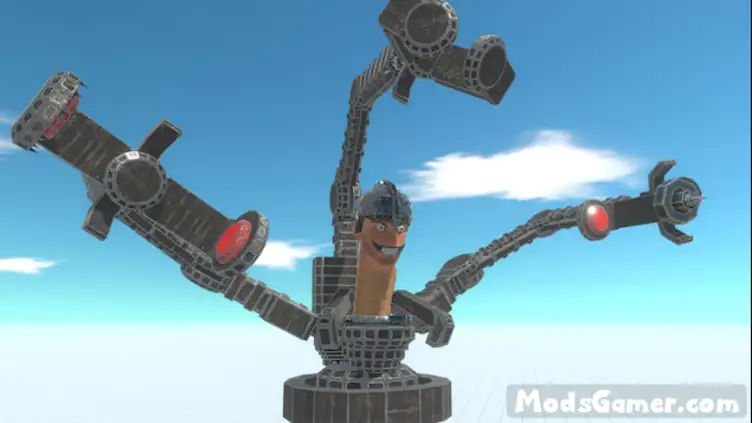 How to Use Melon Sandbox Playground Mods
1. Open modsgamer.com
2. Select the mod you want and download
3. Install Behavior and Resource Pack
4. After the download is finished, you will get the mod file you want
5. After extracting the mod file, please place the corresponding file in the following folder
6. Activate the experimental game feature
ModsGamer will update more interesting and popular game mods for players every day.