How to Download Melon Sandbox Cartoon Skibidi Multiverse Mod V1
Melon Sandbox Playground is a pixel-style sandbox simulation game. This game also has a lot of mods that you can experience. Today I will introduce the Cartoon Skibidi Multiverse Mod V1.
How to Download Melon Sandbox Cartoon Skibidi Multiverse Mod V1
Click the link to download this mod for free: Melon Sandbox Playground Cartoon Skibidi Multiverse Mod V1 Download
Cartoon Skibidi Multiverse Mod V1 Introduction
This Melon Playground sandbox PG Mod Contains dozens of characters from the Skibidi Toilet multiverse.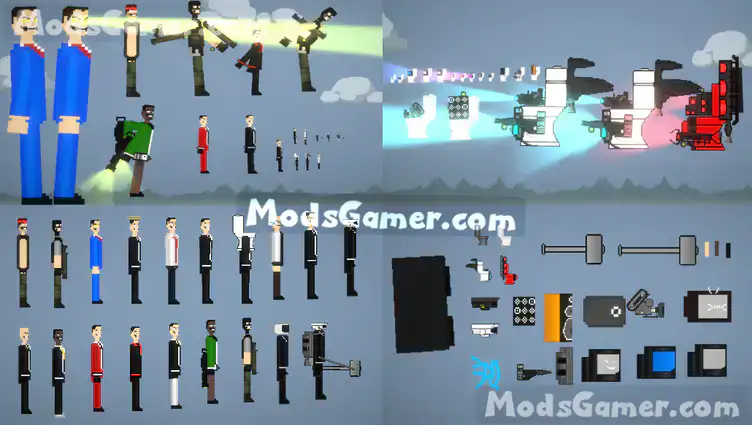 Role List
1. b camera toilet
2. camera toilet
3. Cameraman jetpack
4. cameraman
5. camo skibidi man
6. dual b terrorist skibidi man
7. fly skibidi toilet
8. giant red skibidi man2
9. giant red skibidi man
10. giant speaker toilet
11. gman skibidi man laser
12. infected camera toilet
13. jetpack camera toilet
14. large camera toilet
15. large skibidiman
16. large speaker toilet
17. ski bidi man jetpack
18. soldier skibidiman
and more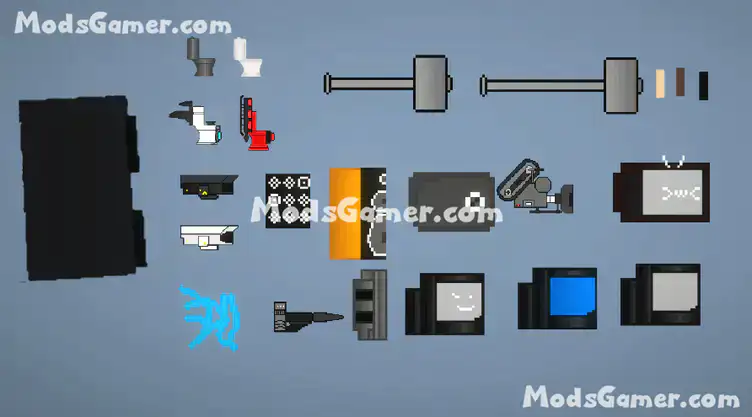 Skibidi Multiverse Introduction
Skibidi Toilet is a web series of YouTube videos and Shorts created by animator Alexey Gerasimov and uploaded on his YouTube channel DaFuq!?Boom! The play tells the story of a war between toilets with human heads and humanoid characters with electronic devices.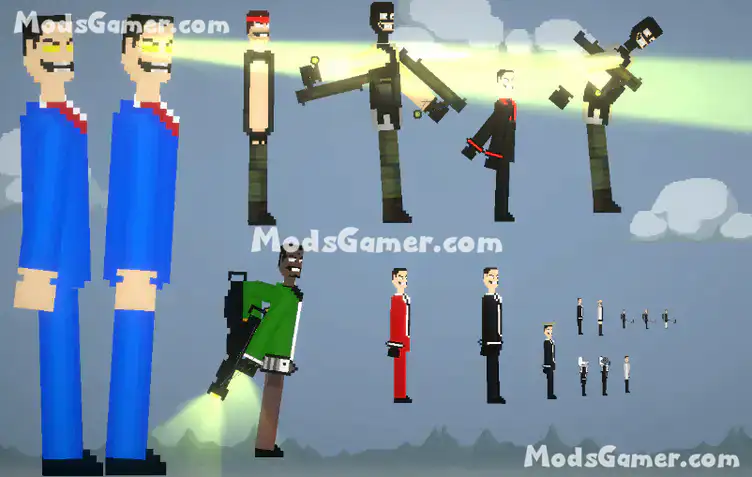 How to Use Melon Sandbox Playground Mods
1. Open modsgamer.com
2. Select the mod you want and download
3. Install Behavior and Resource Pack
4. After the download is finished, you will get the mod file you want
5. After extracting the mod file, please place the corresponding file in the following folder
6. Activate the experimental game feature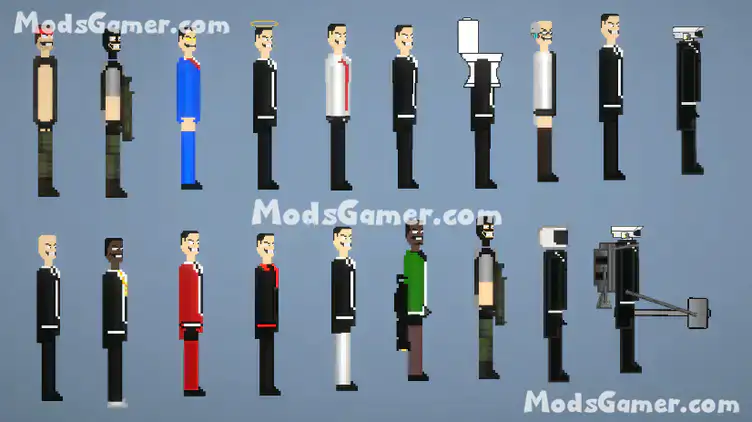 ModsGamer will update more interesting and popular game mods for players every day.