More than Bus! Sports Car Mods in Bus Simulator Indonesia
Bus Simulator Indonesia is a very interesting game in which players will drive various buses through the beautiful and mysterious Indonesia. However, with the help of the Mod, now you can drive a variety of other vehicles in the game besides the bus! Including all kinds of real life, very cool sports cars!
Lamborghini Essenza SCV12 Mod
Lamborghini Essenza SCV12 is a track-only supercar produced by Lamborghini. Unveiled in 2020, it's developed by Lamborghini Squadra Corse, the company's racing division, and designed by Lamborghini Centro Stile. A bespoke design that looks nothing like Lamborghini's other vehicles, the Essenza SCV12 is limited to only 40 units and comes with its own racing program. Like other bespoke customer track cars from the past, such as the Ferrari FXX K and the McLaren P1 GTR, all examples of the Essenza SCV12 remain with Lamborghini outside specific customer events. Labeled as a direct descendant to the Miura Jota and Diablo GTR, the Essenza SCV12 is powered by a V-12 rated at more than 818 horsepower, which makes it the most powerful Lambo V-12 supercar developed so far.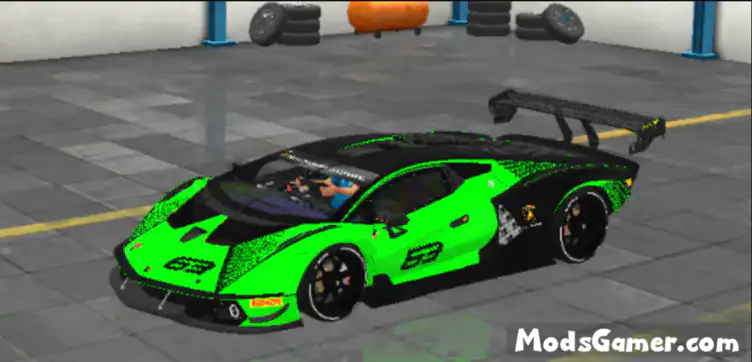 Bugatti Bolide 2024 Mod
As we know, Bugatti is one of the world's most unique and prestigious brands. Bugatti debuted a novel concept racing car at a rather modest setup by Bugatti standards, because apart from its many speed records, the Supersports car brand is also associated with luxury. This is Bugatti Bolide 2024, it features extreme aero with everything from an air splitter up front, a roof scoop, a giant wing, and a massive diffuser. All in an effort to help this thing stick to the ground at some serious speeds. The SuperSports car has a very aggressive stance regardless of the angle that you're viewing it from. Certain components used on the Bolide have been made using 3D printing. With the generous use of titanium and carbon components, the Bolide has managed to achieve significant weight savings of 1,100 pounds when compared to the Chiron and tips the scales at 3,196 pounds, which is ultralight as per hypercar standards.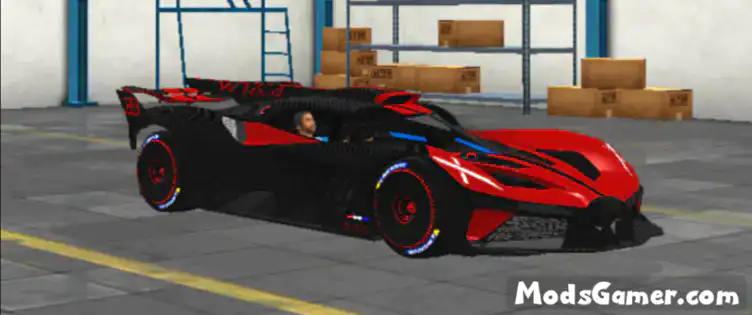 BMW CS sports car modified version Mod
The M3 CS is bonkers, even more so if this one is modified. BMW M retuned the 3.0-liter twin-turbo S58 straight-six engine, increased boost pressure from 24.7 to 30.5 psi, and an updated cooling system inspired by the M4 GT3 race car. The outcome is a colossal 543 horsepower, which is 40 extra ponies than the M3 Competition, but identical to the M4 CSL. Nevertheless, the twisting power remains at 479 pound-feet and is available as early as 2,750 rpm. In addition, the lightning-fast eight-speed ZF-sourced torque-converter gearbox remains untouched.