Relive the Thrills of Poppy Playtime with the Huggy Wuggy Addon
Step into the eerie world of Poppy Playtime with the Huggy Wuggy Addon, a captivating creation that brings the iconic character and elements of the popular horror game into the realm of Minecraft. This immersive addon faithfully recreates the terrifying Huggy Wuggy, complete with his signature abilities and a collection of eerie sounds to enhance your gameplay experience.
Key Features:
1.Encounter the Terrifying Huggy Wuggy:
Confront the menacing Huggy Wuggy, a formidable entity with 250 health and 8 attack damage, mirroring his fearsome presence in Poppy Playtime.
Experience the thrill of dodging his relentless pursuit and strategizing your escape from his clutches.
2.Harness the Power of the Grabpack:
Equip the versatile Grabpack, a tool that empowers you to pull entities towards you, mimicking Huggy Wuggy's signature ability.
Utilize the Grabpack to manipulate your surroundings, solve puzzles, and gain an advantage in challenging situations.
3.Immerse Yourself in the Eerie Atmosphere:
Brace yourself for the chilling sounds of Poppy Playtime, including jumpscares and the haunting Chase Theme, which will amplify the suspense and fear factor.
Witness Huggy Wuggy's new model, featuring enhanced details and animations, bringing the character to life in Minecraft.
4.Discover Hidden Secrets:
Unearth Huggy Toy Boxes scattered throughout your world, adding an element of mystery and exploration to your gameplay.
Observe Huggy Wuggy's fall animation and ducking/vent animation, providing a deeper understanding of his movements and behaviors.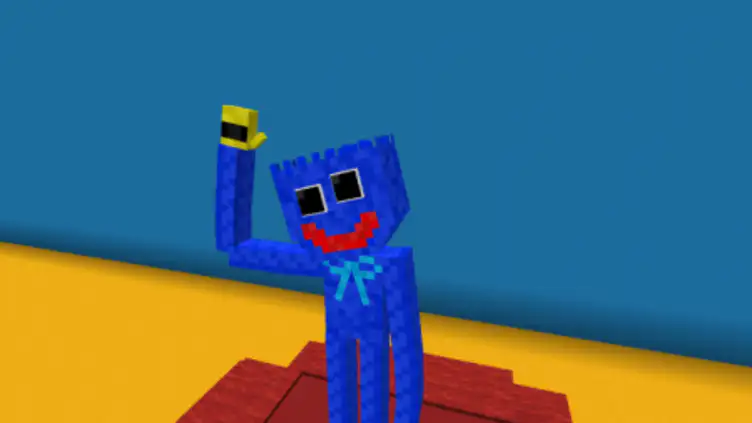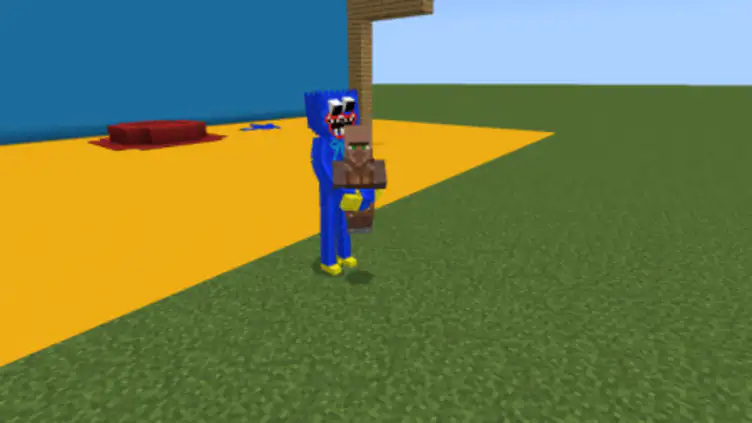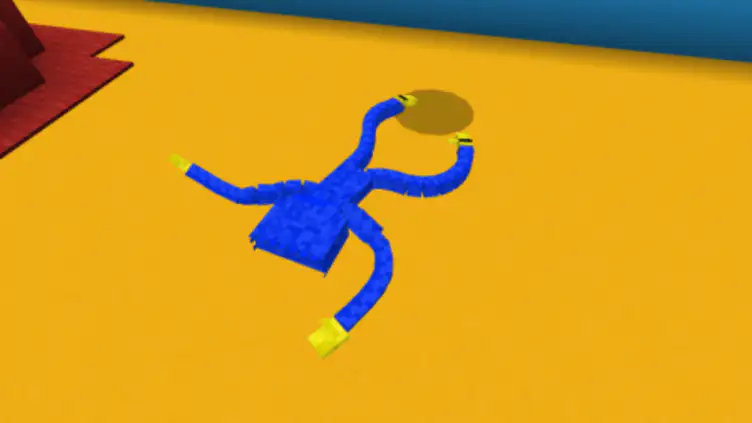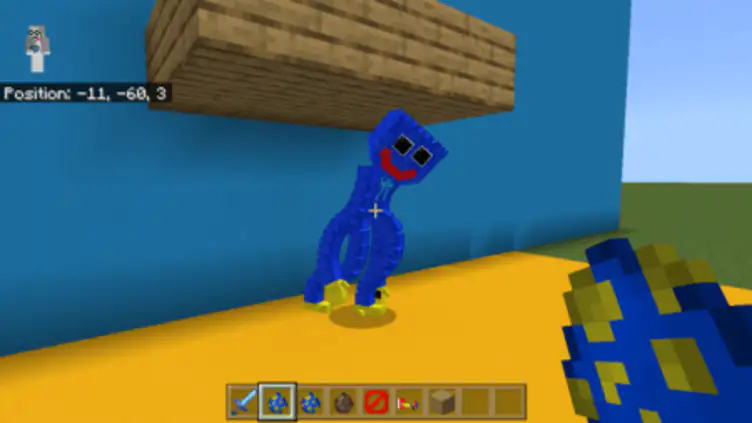 Grabpack
The Grabpack can pull entities towards you when you right click/tap on screen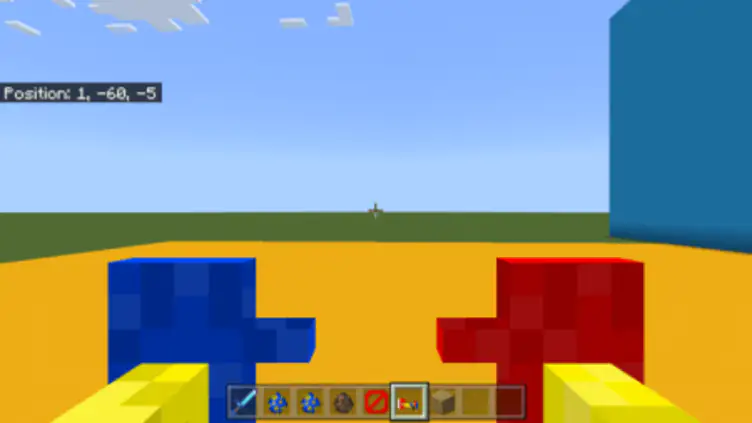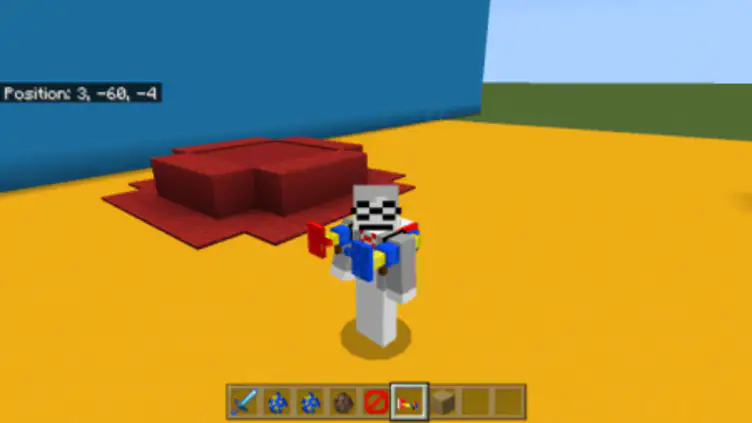 How to use mod

- Install Behavior and Resource Pack
- Activate experimental game feature