Jump Man Mario map in Minecraft!
Mods name:
Jump Man Mario map in Minecraft!
Author:
modsgamer Minecraft mods
Update:
Thu Aug 17 16:43:00 CST 2023
Suitable game version:
1.20.20.23
This map is under testing and may have bugs, especially with network latency.
This Minecraftmap strives to perfectly restore the 1-1 level of the original Mario , and supports up to two people to play. If you have smooth lighting enabled, the background square will not be displayed. For a better gaming experience, please set the FOV to 90 degrees. You can choose to be Player 1 or Player 2. If you make no selection and someone else starts the game, you will be placed in spectator mode. You can start the game in Big mode by changing "Start Big" to "ON".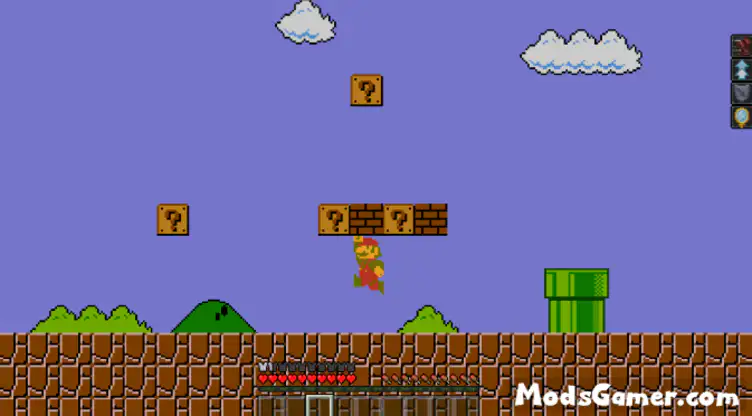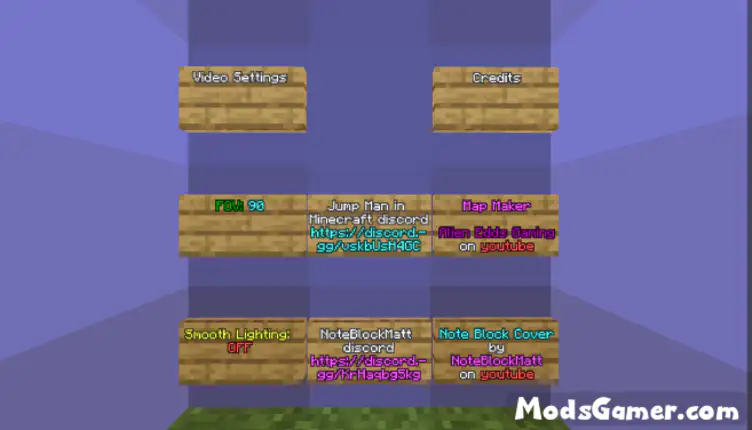 All mods on modsgamer.com comes from user contributions and Internet, if you think there is any infringement, please let us know at [email protected], thank you!
How to Use
1. Open modsgamer.com
2. Select the mod you want and download
3. After download finished, you will get mod file want
4. After extracting the mod file, please place the corresponding file in the following folder