Astraliyte's Potions Texture pack
Mods name:
Astraliyte's Potions Texture pack
Author:
modsgamer Minecraft mods
Update:
Wed Sep 06 18:11:33 CST 2023
Suitable game version:
1.20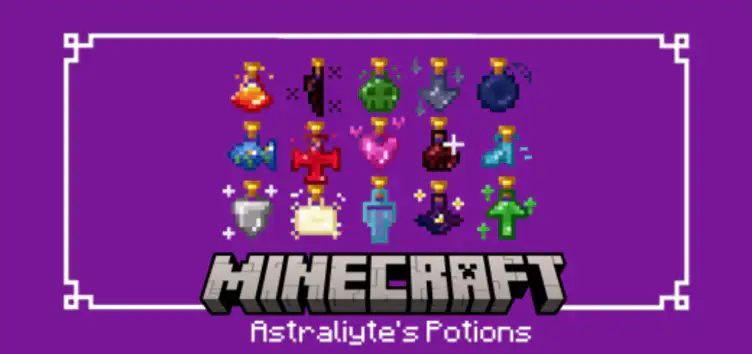 This Minecraft Texture pack adds unique styles to different potions so you can tell their differences.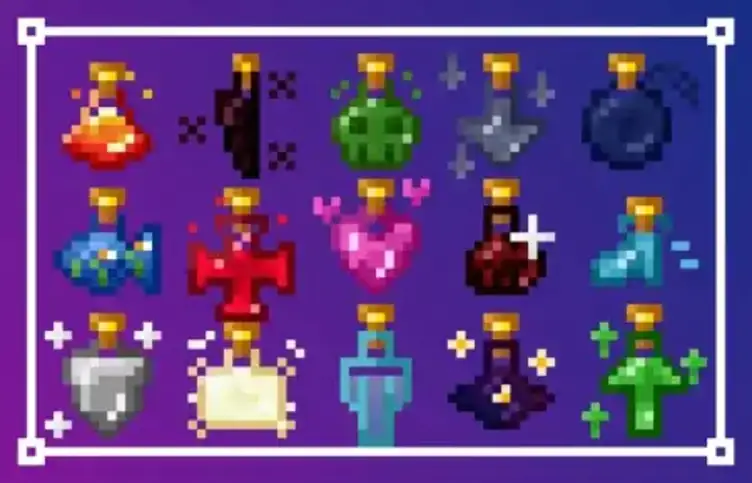 Stylised potions to have their own unique designs!
Here's how the potions look in-game

​Each potion in rows from the ingame image:
Healing, Regen, Strength, Swiftness
Harming, Poison, Weakness, Slowness
Fire Res, Leaping, Invisibility, Turtle Master
Water Breathing, Night Vision, Slow Falling
All mods on modsgamer.com comes from user contributions and Internet, if you think there is any infringement, please let us know at ModsGamerOfficia[email protected], thank you!
How to Use
1. Open modsgamer.com
2. Select the mod you want and download
3. After download finished, you will get mod file want
4. After extracting the mod file, please place the corresponding file in the following folder