SpongeBob SquarePants Add-on: Bring Bikini Bottom to Minecraft
Dive into the world of SpongeBob SquarePants with this immersive add-on for Minecraft! Add SpongeBob, Patrick, Squidward, Mr. Krabs, Sandy, Gary, and other iconic characters to your world, and explore the depths of Bikini Bottom in a whole new way.
Here are some of the features of this add-on:
SpongeBob characters: All of your favorite SpongeBob characters are now available in Minecraft! You can find them throughout the world, some are tameable, others are neutral, and some can even exchange items for money or socks.
Bikini Bottom: Explore the vibrant city of Bikini Bottom, complete with all of the iconic landmarks, such as the Krusty Krab, SpongeBob's pineapple house, and Squidward's tiki head.
New items and blocks: The add-on also includes a variety of new items and blocks, such as jellyfish jelly, Krabby Patties, and even SpongeBob's magic jellyfishing net.
Download the SpongeBob SquarePants add-on today and bring the magic of Bikini Bottom to your Minecraft world!
Mod detailsa
Passive/Neutral Sponge-Bob characters:
Spongebob

Squidward

Patrick

Sandy

Mr. Crab

Gary

Rocky

Spongebob caveman

Patrick caveman
Spongebob and Patrick you can tame them using a Krabby Patty, when you tame them you can ask them to follow you and defend you from enemies, you can also heal them by giving them more Krabby Patty.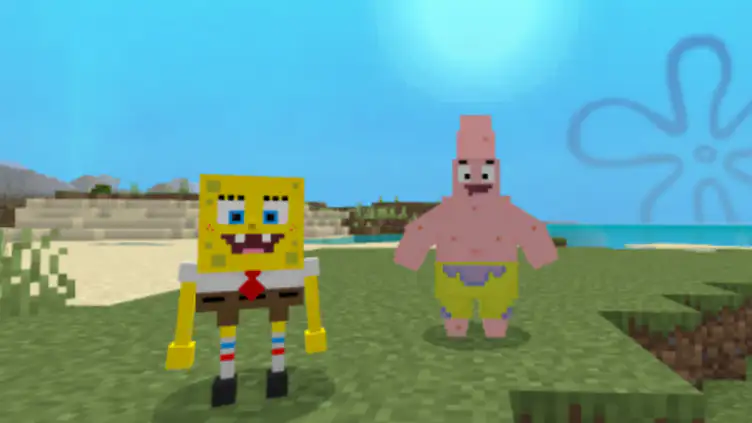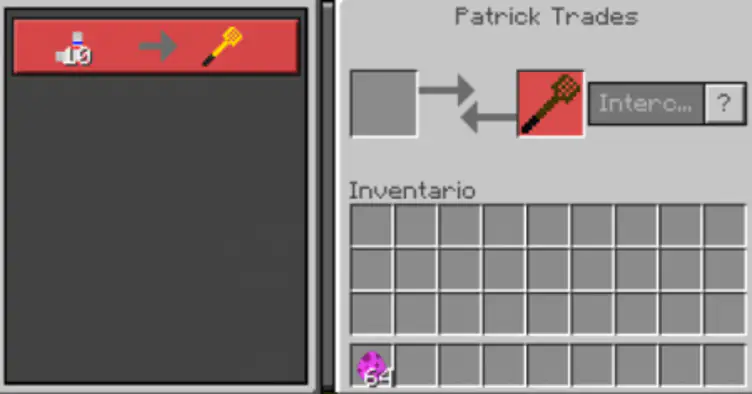 SpongeBob, Patrick and Mr. Crab can exchange special items for money or socks. SpongeBob can sell you Krabby Patty, Color Burgers and bubble blowing sticks, Mr. Crab will give you spatulas for money and Patrick will give you a golden spatula for 10 socks.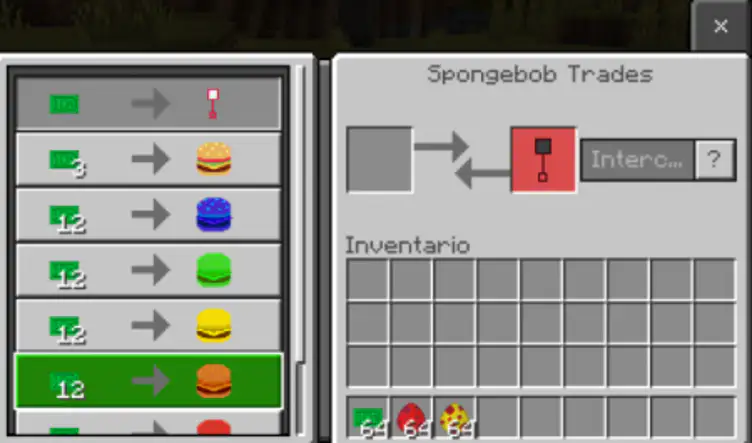 The socks can be found all over the world.
The colored burgers will give you effects when consumed.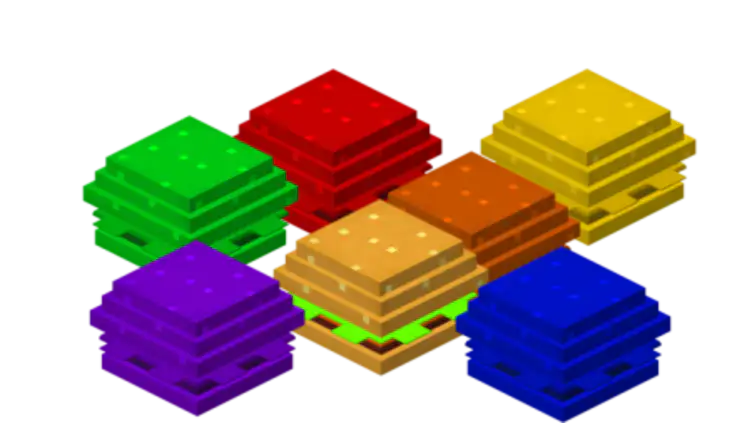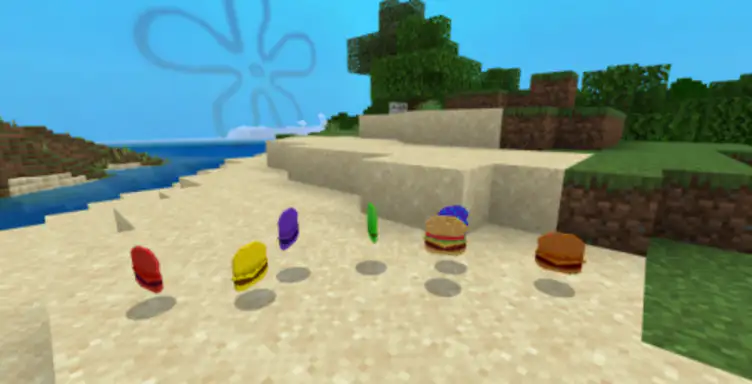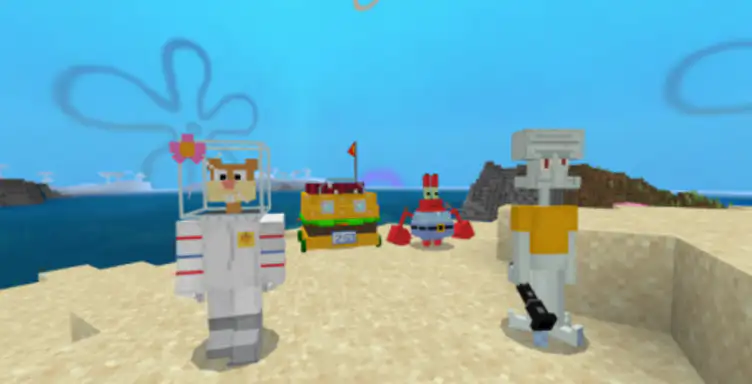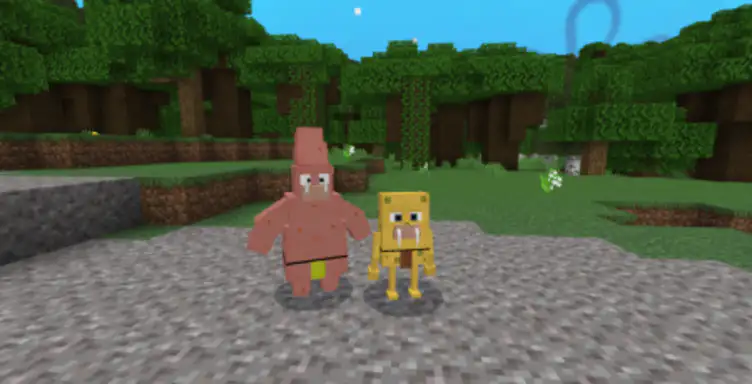 Spongebob enemies will attack the player when you meet them.
Plankton

Spongebob Robot

Doodlebob
Jellyfish:
You can find them in the world of Minecraft in grassland biomes or areas with flowers, you can capture jellyfish using the jellyfish net, when you capture it you can place it in another place and you can also get its jellyfish jelly that serves as food and will give you effects.
Jellyfish jelly:
Slow falling effect for 10 minutes.
Blue jellyfish jelly:
Underwater breathing for 10 minutes.
Patty Wango
It will serve as a vehicle.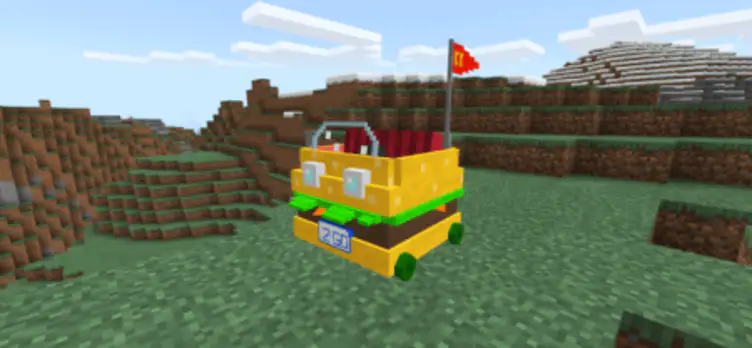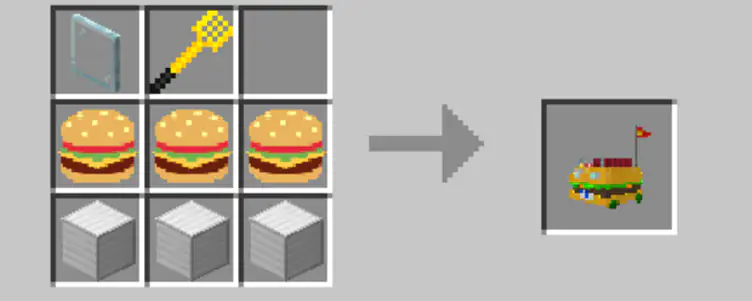 To get money you can get them by destroying Tikis that will be scattered around the world.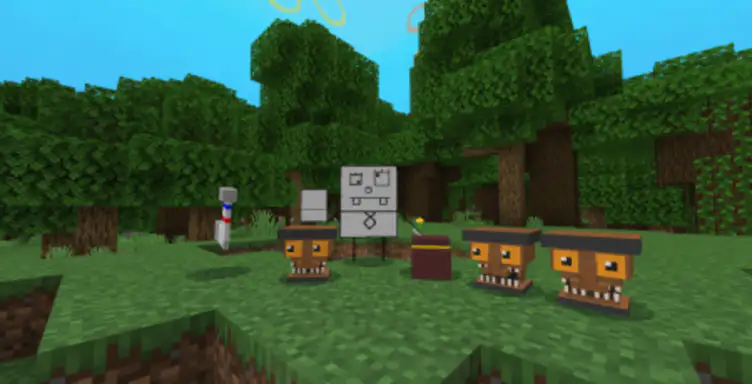 Spatulas
The spatulas can be used as a melee weapon.
The normal one does 6 damage and the golden one does 9 damage.
You can also use the golden spatula to create enchanted apples.

Changelog
The Addon has been completely remastered improving models, textures, adding animations and sounds!!

More utilities have been added to the items and 3D items have been added.}

Added new entities not seen in the previous addon.
Enable "Experimental Gameplay" in the world settings

How to use mod

- Install Behavior and Resource Pack
- Activate experimental game featur