Effortlessly Navigate Your Minecraft World with the Sethome Command
Say goodbye to tedious journeys and embrace the convenience of teleportation with the Sethome Command Addon. This innovative addition introduces the powerful /sethome command to your Minecraft experience, empowering you to mark and instantly return to designated locations within your world.
Mod details
IMPORTANT: DO NOT CREATE MORE THAN 10 BASES. DUE TO TICKINGAREA COMMAND LIMITATIONS, YOU CAN ONLY CREATE 10 BASES PER WORLD. IF YOU REMOVE A BASE, YOU CAN PUT ANOTHER NEW BASE.
Command usage:
Type !help to see the avaliable options:



2. !sethome <name> The <name> parameter is the name of the spot that you want.
DO NOT USE SPACES IN THE NAMES, USE UNDERSCORE
The spot generates with your nickname to avoid other players to teleport to it.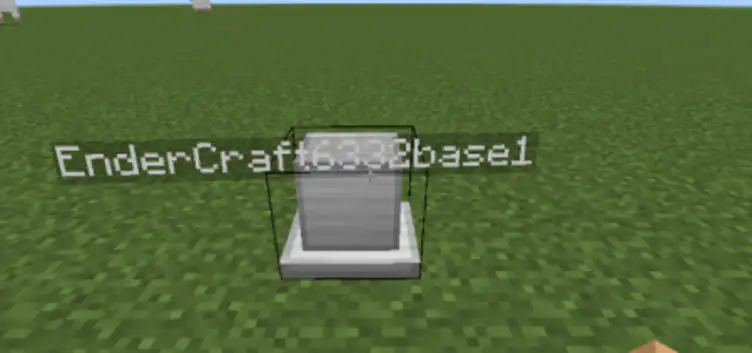 3. To teleport to the spot type !tphome <name> where name is the name of the base
Example:



The bases that you create are indestructible, to remove them use !rmhome <name>
Example:



A NEW ITEM WAS ADDED, TO GET IT TYPE !homeitem
What is it for? Well, this item works like the commands shown above, but it´s a GUI (not modifies the NPC GUI)


How to use it? Just right-click holding the item and this UI will be opened.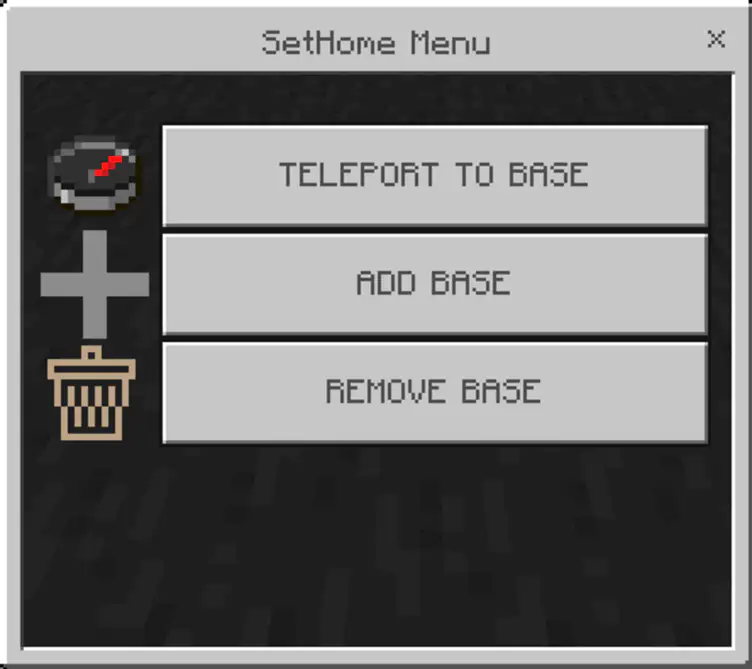 1. Teleport to the base
Type the name of your base and click submit.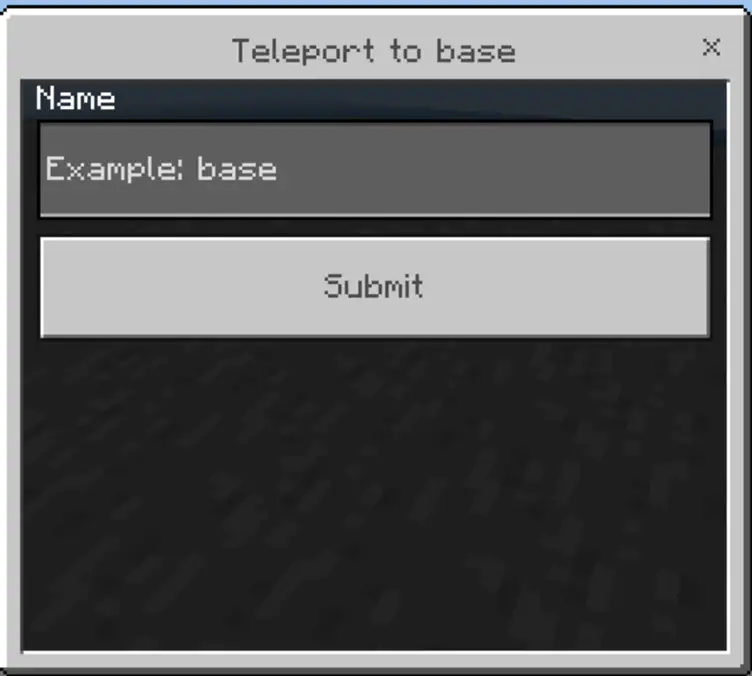 2. Create a base
Type the name of the base anc click submit (do not use blank spaces)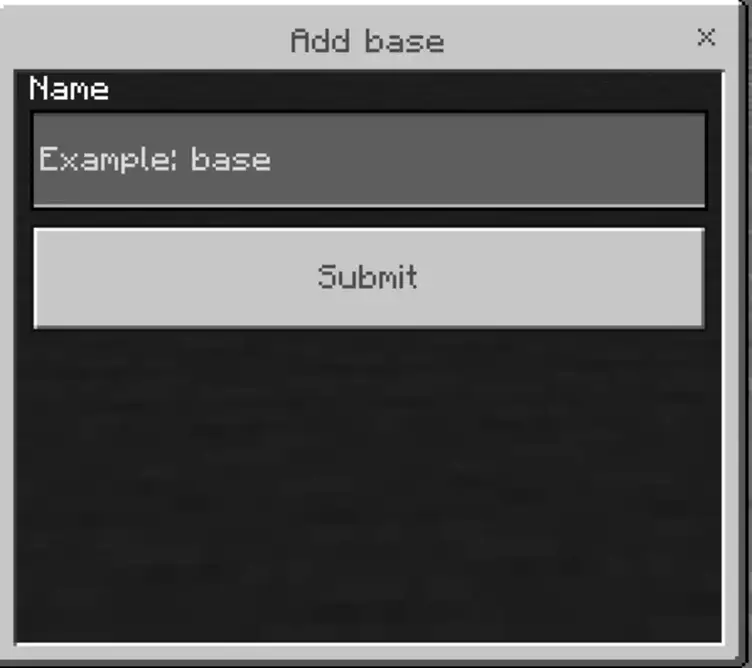 3. Remove base
Type the name of your base and hit submit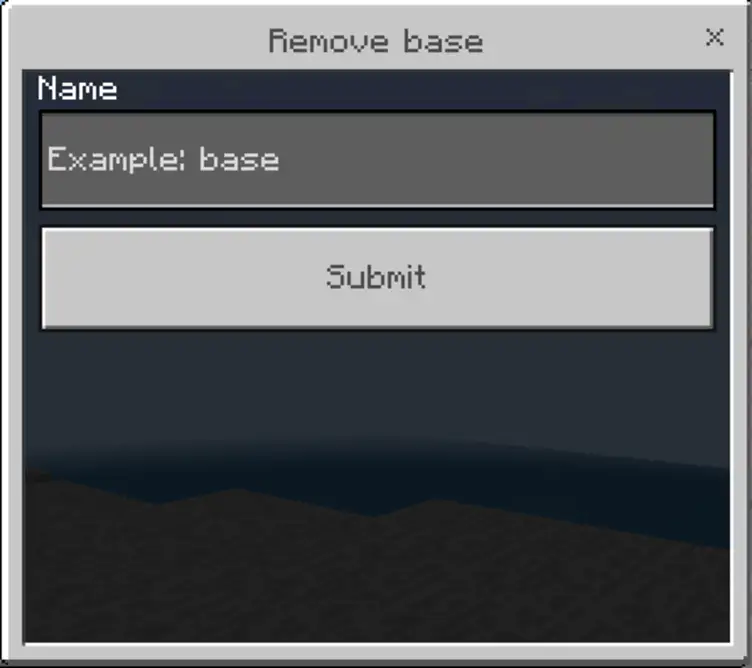 This addon is compatible with any other addon, and works on realms.
Experimental toggles needed: