Mods name:
Honda CRF250F Mod
Author:
modsgamer Minecraft mods
Update:
Wed Oct 18 18:25:39 CST 2023
Suitable game version:
1.20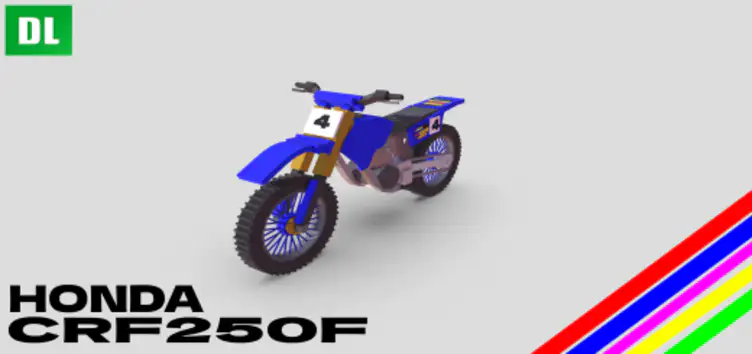 CRF-F Series Motorcycle Minecraft Mod: Let you experience the fun of off-roading in Minecraft
This Minecraft mod adds the CRF-F series of motorcycles to the game. These motorcycles are suitable for cyclocross and off-roading.
This mod is perfect for any player who loves motocross or Minecraft. It allows you to experience the fun of off-roading in the game.
Motorcycle details
Has mid-high speed, 1 seats, advanced animations (explained below) and advanced sounds (also explained below).
Motorcycle colors
Has 1 variants, consisting of 6 color options.
Red

Blue (Main Color)

Purple

Pink


Green


Yellow



How to obtain
Get their spawn eggs from the Creative Inventory. They are classified as spawn eggs. You can search "CRF" without the " for a more convenient way of getting them."

How to use mod

- Install Behavior and Resource Pack
- Activate experimental game feature
All mods on modsgamer.com comes from user contributions and Internet, if you think there is any infringement, please let us know at [email protected], thank you!
How to Use
1. Open modsgamer.com
2. Select the mod you want and download
3. After download finished, you will get mod file want
4. After extracting the mod file, please place the corresponding file in the following folder