Have you ever wanted to be a cute newt? Now, you can make your wish come true with this skinpack! Wear it and you can look like your favorite salamander and sneak a peek at your "little legs" as you walk, but trust me, it's not every day you see an axolotl walking on two legs. .
the 5 variants of axolotl!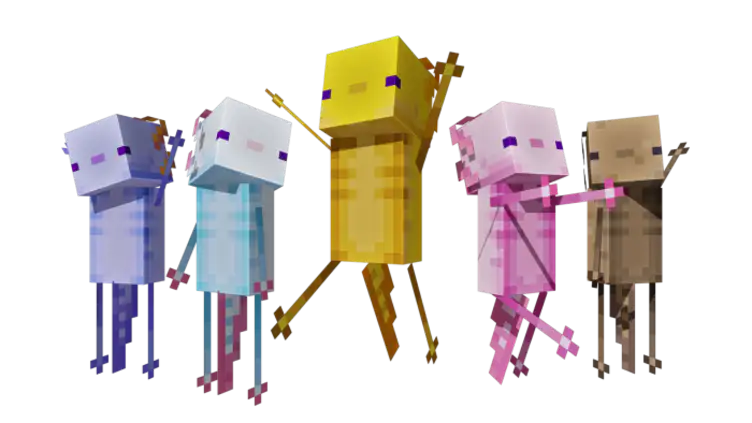 Under the water you will look like a authentic axolotl!