50+ Changes to Match Java Edition Mod
Mods name:
50+ Changes to Match Java Edition Mod
Author:
modsgamer Minecraft mods
Update:
Wed Nov 01 18:10:19 CST 2023
Suitable game version:
1.20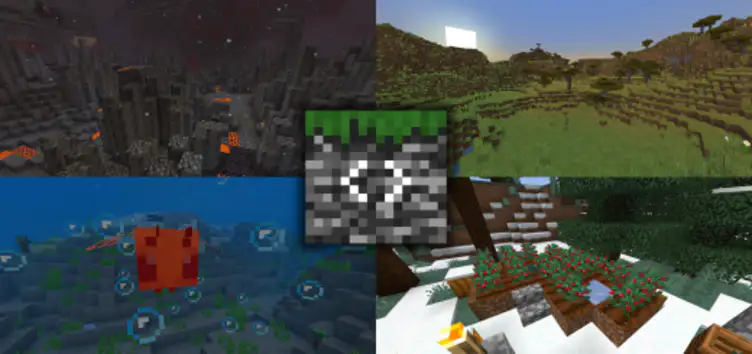 Minecraft 50+ Changes to Match Java Edition Mod: Bring your game closer to the Java Edition
This Minecraft PE mod adds over 50 new features, bringing the game closer to the gameplay of the Java version.
These features include:
New biomes, mobs, items, and blocks
New game mechanics like redstone and command blocks
Improved interface and controls
This mod allows Minecraft PE players to experience all the fun of the Java version. It also helps players gain a better understanding of all Minecraft has to offer.
Mod details

Food
Enchanted Golden Apples now give Regeneration II for 20 seconds instead of Regeneration V for 30 seconds.
Pufferfish now give Nausea I and Poison II instead of Nausea II and Poison IV
Dried Kelp now has a "low" saturation modifier rather than "poor".
Sweet Berries now have a "poor" saturation modifier rather than "low".
Suspicious Stew can now be eaten with full hunger.
The effects you get from eating an Enchanted Golden Apple with Prosparity.

The effects you get from eating a Pufferfish with Prosparity.
Blocks
Sweet Berry Bushes can now be placed on Farmland.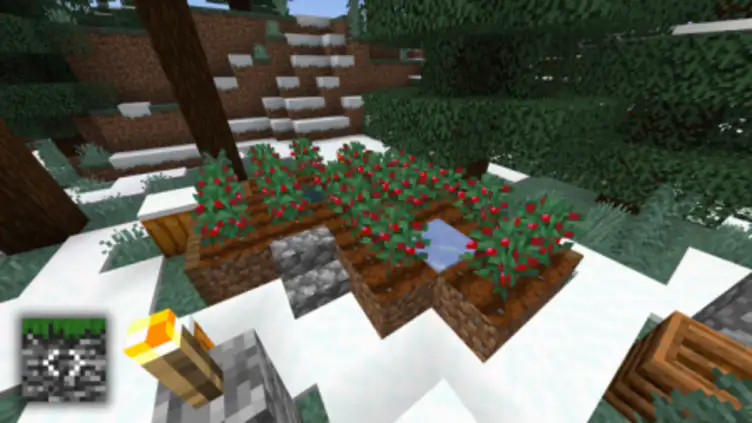 Recipes
Boats no longer need shovels to craft.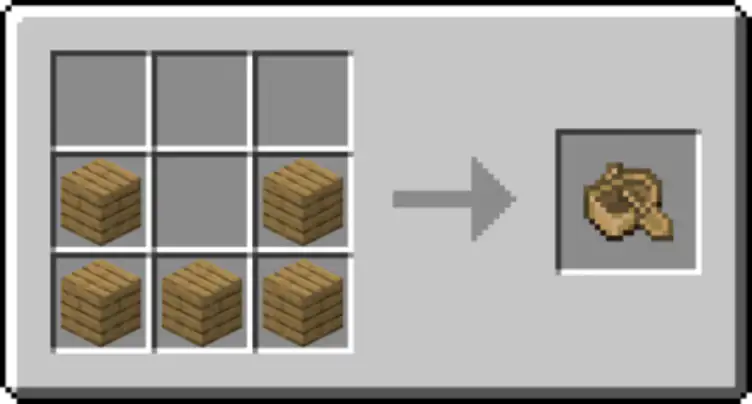 The crafting recipe of Boats with Prosparity.
Barrels are now crafted with planks instead of sticks.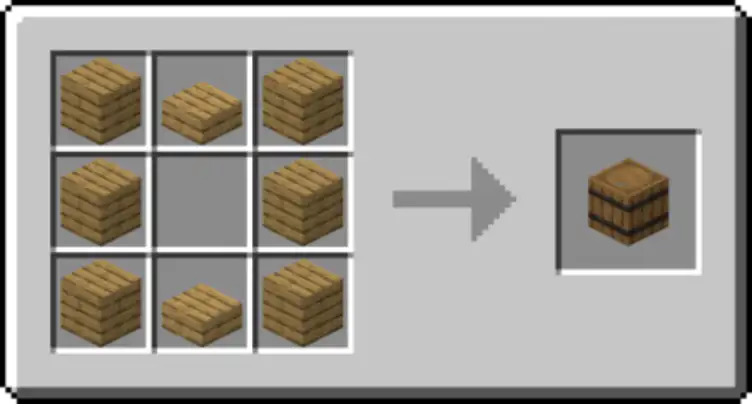 The crafting recipe of Barrels with Prosparity.
Soul Torches can now be crafted using Charcoal.
Stonecutters can now exclusively be crafted using stone, rather than its variants.
Cobwebs can no longer be crafted into 9 string.
Chiselled Stone Bricks can now be crafted from Stone Bricks in a Stonecutter.
Cut Sandstone Slabs can now be crafted from Sandstone and Cut Sandstone in a Stonecutter.
Mobs
Foxes now have 10 health points.
Withers now have 300 health points.
Bees now take damage in water.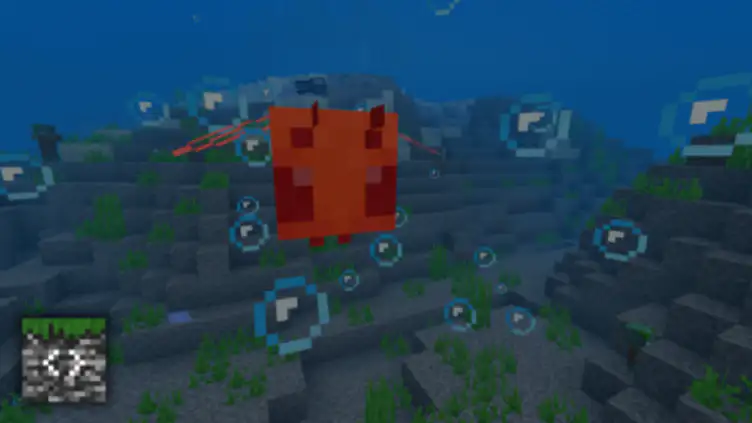 You can no longer store your bees inside aquariums.
Feeding Wolves now restores an appropriate amount of health.
Wandering Traders no longer drink invisibility potions when hurt or near hostile mobs.
Silverfish are no longer hostile towards Iron Golems.
Vindicators now attack Ravagers when renamed "Johnny".
Piglin Brutes no longer attack Hoglins.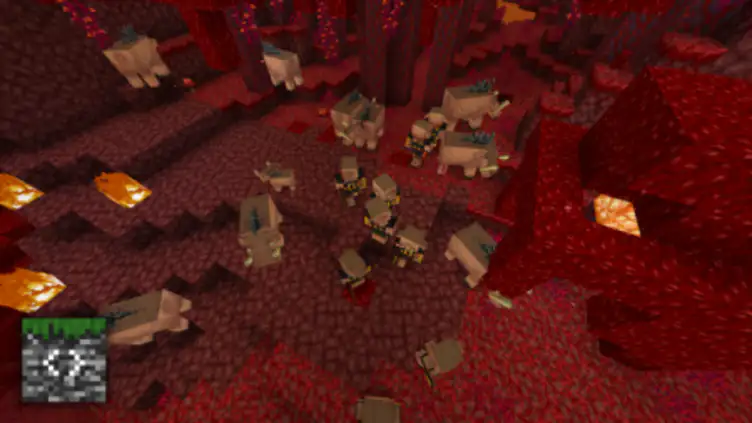 Perfect harmony!
Endermen and Guardians can no longer be provoked by invisible players. [MCPE-53831, MCPE-21873]
Pandas now only spawn in Bamboo Jungles.
Ocelots can no longer spawn in Bamboo Jungles.
Cats no longer have a 50% chance of spawning as a black cat during a full moon night.
Zombie Villagers can now spawn naturally with armour, which they will drop upon being cured into a Villager.
Cats no longer have a 25% chance of spawning as a kitten.
Wandering Traders no longer despawn shortly after all their trades are used up.
Shulkers can no longer be dyed in Creative Mode.
Wandering Traders no longer close and open wooden doors.
Phantoms are no longer scared of Ocelots.
Spiders are now only able to be ridden by Skeletons, rather than their other variants.
Cave Spiders can no longer be ridden by Spider Jockeys.
Baby zombies and husks can no longer ride Ocelots, Cats, Wolves, Cows, Mooshrooms, Pigs, Sheep, Horses, Mules, Donkeys, Pandas, Foxes, Skeleton Horses, Zombie Horses, Zombie Villagers, Zombified Piglins or adult Zombies or Husks.
Piglins now require 6 seconds to barter instead of 8.
Shulkers now give Levitation I instead of Levitation II.
Salmons no longer variate between 3 different sizes.
Tropical Fish are now the correct size.
Dolphins, Squids and Glow Squids no longer have baby variants.
Foxes now have a 15% chance of holding an egg and a 20% chance of holding a feather, instead of the reverse.
Wolves can no longer be fed raw cod, raw salmon, pufferfish, tropical fish, cooked cod, cooked salmon or rabbit stew.
Wandering Traders no longer close and open wooden doors.
Loot
Guardians, Elder Guardians and Polar Bears now drop Cooked Fish when killed with fire.
Zombies now drop Baked Potatoes when killed with fire.
Fish now drop Bone Meal instead of Bones.
Foxes now only have an 8.5% chance of dropping their held items.
Pandas now always drop 1 Bamboo, rather than 0-2.
Pillagers no longer drop Arrows on death.
Turtles now drop Bowls instead of their normal loot when killed by lightning.
Foxes now drop 1-2 experience points, rather than 1-3.
Fishing in Jungle biomes can now reel in Tropical Fish and Pufferfish.
Gameplay
Boats can no longer be leashed.
World Generation*
Basalt Columns now generate far more abundantly and are much taller.
Basalt Deltas are now ever more scenic!
Huge Fungi now generate more abundantly in Nether Forests.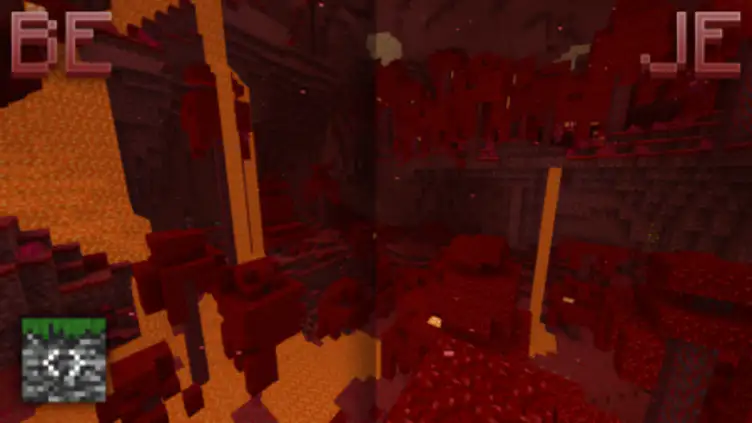 Twice as many fungi!
Tall Grass is now much more common in Plains and Savanna biomes.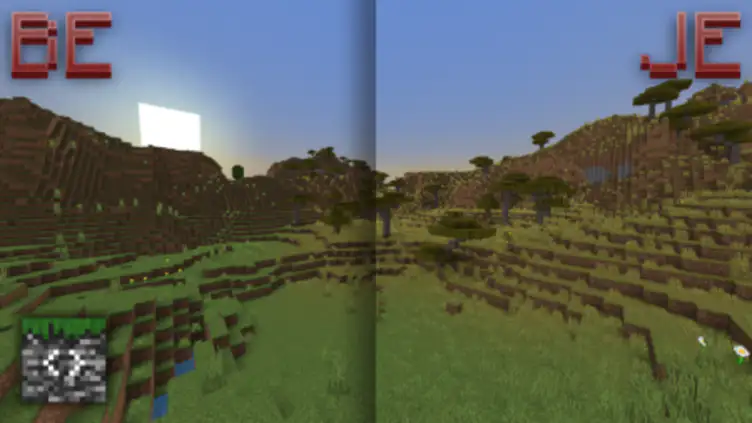 10 times as much grass!
Fallen and dying trees no longer generate.
Short bushes in Jungle biomes are now made of Oak Leaves rather than Jungle Leaves.
How to use mod

- Install Behavior and Resource Pack
- Activate experimental game featur
All mods on modsgamer.com comes from user contributions and Internet, if you think there is any infringement, please let us know at ModsGamerOfficia[email protected], thank you!
How to Use
1. Open modsgamer.com
2. Select the mod you want and download
3. After download finished, you will get mod file want
4. After extracting the mod file, please place the corresponding file in the following folder